Posted on May 10 2012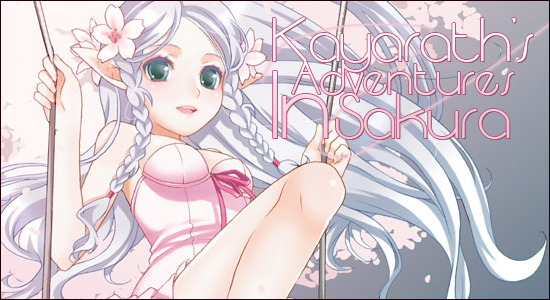 More then anything, the sakura has always held great symbolic importance in Japan. In fact, they celebrate the blooming sakura every year. In America, we too celebrate the blooming sakura to honor the Japanese culture and spirit. Cities all over America have cherry blossom festivals, and Philadelphia is no exception. Hence, the Japan America Society of Greater Philadelphia presents the Subaru Cherry Blossom Festival of Greater Philadelphia.
The Subaru Cherry Blossom Festival is a month long celebration of all things Japanese in the Philadelphia area. Over twenty events and gatherings were held, focusing on many aspects of Japanese culture including music, clothing, anime (of course there's anime) and food. The one event that towers over them all is Sakura Sunday, held in Fairmount Park. It's a one day festival where they try to cram in as many performances, demonstrations, vendors, and booths that a park can hold.
The first major performance on the main stage was the Tamagawa University Taiko Drum and Dance Troupe. They're considered one of the highlights of the festival but I was skeptical at first. Turns out, I was wrong; their show really does live up to the hype. Sadly, explaining why is like describing the opening scene from Episode VII in Samurai Jack. Although the basic premise is fairly basic, it's done with such style and mastery that you can't help but be amazed. Words and writing are simply the wrong medium to convey how great it is. It's best to go see them live but chances are you'll have to settle for an online video. That won't stop me from trying to describe it with words though.
What really sticks out to me is how disciplined the troupe really is. Getting five to twenty people on one stage in perfect sync doing complex routines is never an easy task. I get the impression that one of them getting shot wouldn't stop the show for longer then a minute. Losing a drumstick or two isn't even worth a pause. I didn't notice that someone lost a drumstick until I saw it on the stage floor a minute later. I can only assume that the drummer tossed it, quickly drew his backup drumstick, and kept on playing without missing a beat. My favorite segment was with all the women using the hand shaker type drums. It was especially cool when they were throwing the shakers behind themselves in a synchronized pass line. What really gets me is that they did it all in kimonos. Kimonos are meant to restrict movement, not for a drum and dance routine. The show is so good, it's worth seeing twice; which you could have done on Sakura Sunday since the troupe gave two performances that day.
The event proceeding the Drum and Dance Troupe was the Harajuku Fashion Show brought to you by the Art Institute of Philadelphia. All of the designed clothes were inspired by the Harajuku area, world famous for being a mecca of clothing, fashion, and unique styles. The clothes were also produced and designed solely by the institute's students. Everything showcased generally had a strong sense of style, being elaborate and featuring strong, showy colors. Listen, I have no fashion sense and no idea how to describe how pretty clothes are. Just check out the big photo gallery proceeding this article to see the clothes (and much more) for yourself.
After the fashion show was 10tecomai's Yosakoi Festival Dance. If you don't know what a Yosakoi Festival Dance is, don't worry about it because I don't know either. Good thing they provided ample exposition so that the audience wouldn't be clueless. Yosakoi is a "newer" dance, originating during the 1950's for celebrations between July and September. It's an energetic dance that incorporates elements from other cultures. Yosakoi dance troupes are very open and welcoming, allowing people young and old into their ranks. This results in dance groups averaging between one hundred to a hundred-fifty members each. 10Tecomai has the distinction of being the only Yosakoi dance group in the US. That would explain why they only have seven members but they are recruiting so go try out if you live near New York City and got some moves.
For their show, 10tecomai did three dances. The first dance was called "Rebirth" which was about the seasons and how spring is a rebirth of life after winter. This dance was used for fund raising in response to the 2011 Japanese Earthquakes. Then they performed "Kaigo" which was a ninja themed dance. Ninja themed anything is something I fully endorse. Lastly, they did "Sorin Bushi;" a dance honoring the Japanese fisherman. This must be a crowd favorite back in Japan. It actually has audience participation in it, but the audience here more or less bombed that part because most of the people there (including me) couldn't pronounce the Japanese phrases. It was still a good show though.
If that wasn't enough for you, there was also a Shamisen and Buyo Traditional Dance and a performance by Sho Asano himself! FYI, Sho Asano has the honors of being a four time world champion Shamisen player as well as being the youngest person ever to earn said championship. He's basically the Yugi Moto of shamisen playing. Talking about anime characters, there was also a Cosplay Fashion Show presented by Zenkaikon, eastern Pennsylvania's premiere anime convention. Honestly, I didn't really take many pictures of that because I'll go to Zenkaikon anyway, where taking cosplay pictures will be a snap. Tying it all together was Rio Koike, Japanese comedian and MC of the day's affairs. He did an admirable job of being funny and stalling for time in between events. Of course, everything I told you about so far was just the stuff going on in the Main Stage. There's still a lot of festival fun left to cover.
The Demonstration Stage featured an assortment of marital arts demos including Kendo, Iaido, Aikido, and even some Ninjutsu/Ju-jitsu. The participates ranged in age from children showcasing basic maneuvers to adults undergoing formal sparring practice. At the end of the day there was the "Subaru Prettiest Pet in Pink Parade." I draw the line at taking pictures of dressed up pets. I object to few things and dressing up pets one of them. However, they did take the opportunity to promote animal adaptions so some good did come of it.
If you wanted to actually do something instead of watch other people do stuff, you have several options. For one thing, if you filled out a survey about Sakura Sunday, you could get a nice tote bag from the the Japan America Society of Greater Philadelphia. For actual activities, you could make origami, try calligraphy, make a windsock or learn to play Go. It seemed that at least a few of those activities were designed with children in mind though. It's to know that they had kids in mind when planning events for the day. There was also a good deal of shopping to be done if you have that mindset. Vendors were selling/promoting many different things, including a nice array of Japanese flavored goods. There were even Yukata on sale (I think, but it may be some other traditional Japanese clothing)! Of course, there was food there, but being a festival it was naturally over priced.
Even simply people watching can be a treat. The cosplayers did make their presence known on Sakura Sunday. I didn't really focus on them though. Instead, I decided to take pictures of people in other Japanese fashions. It's not everyday you have a reason to put on your kimono/yukata/etc. There were a few people who elected to wear traditional Japanese clothing and I was able to get their pictures. I also got a few sweet pics of women in Lolita fashions, which are gorgeously overdone. Lastly, It's always a plus to get complements on your Gurren Lagaan T-shirt.
I'm know I'm glossing over a lot of stuff but I'M ONLY ONE MAN!! There's only so much I can cover in one sakura festival! Mind you, everything that I described was somehow crammed into a single five and a half hour time period! The Japan America Society of Greater Philadelphia poured everything they had into Sakura Sunday. There was a high concentration of Japanese culture; yet it was too short to fully enjoy. Perhaps that is completely intentional? Does not sakura itself bloom for a brief but beautiful time? It's a temporary state; one that we must savor with all our heart, because it will be gone before we know it. However, the sakura will bloom again next year, as will Sakura Sunday. I hope to see you there.