Posted on Dec 27 2012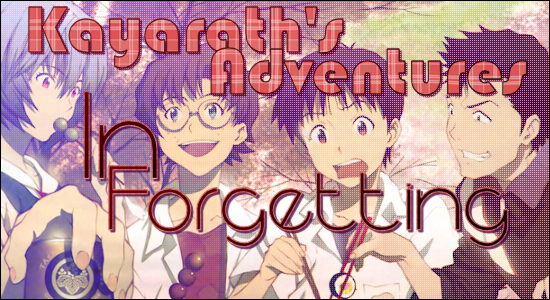 Sometimes, one must simply go, "Frak it! Let's party!" That's how I felt when I heard that the Japan America Society of Greater Philadelphia was throwing a Bonenkai party. I've never been to one before so I decided to go experience it for myself. A Bonenkai party is where co-workers and/or friends gather in order forget the troubles of the previous year via ingesting large amounts of alcohol. For obvious reasons, they are generally held near the end of the year.
The party was hosted at Yakitori Boy, Philadelphia's premiere izakaya restaurant. An izakaya restaurant is basically a Japanese pub where you hang out and drink booze. The food selection is designed to support that, featuring largely finger foods and appetizer type fare. Yakitori Boy is located in Philadelphia's Chinatown section, near the Market East Septa stop. I do suggest taking public transportation if you live a good distance away because I-95 and parking costs really tend to put a damper on your night.
The restaurant itself was divided with the actual restaurant on the first floor and a bar on the second. One cool thing about the place is the free coat check, but be sure not to lose your ticket! I got there early by accident and ended up waiting at the bar for everyone else. Overall, about twenty people showed up. It seemed the crowd eschews more towards older, professional types instead of being typical anime fans. Everyone basically sat down and made small chat, at least until the food showed up.
If I had to rate the quality of the food in a Starcraft fashion, I would say it's at minimum diamond level. What I'm saying is, the food was a joy to eat. It was even at the perfect temperature. It was all served tapas style, meaning there there were several smaller courses that everyone shared with each other. The advantages to doing it this way was that it allowed people to sample a large variety of dishes in a more social atmosphere. I could go on but I'll let the pictures do the talking for me.
Now, while the food is great, it takes more then food to make a place great. I can get to half a dozen places full of fine Asian cuisine. Frankly, you need something special to stick out. Luckily, Yakitori Boy does have a few things to set it apart from from it rivals; like sake. I'm sure all you anime fans out there have always wondered what the Japanese rice wine known as sake tastes like. Well you'll have to keep wondering because I didn't try any. The two drink tickets I received for the event could not be traded in for sake, which was totally lame. An older fellow I ate with was in full agreement on me with this one. I could have purchased some sake for myself but budget concerns kept me from doing so. Between the cost of parking and getting into the event (the restaurant itself has no door fees but the party had a cover charge), I knew I couldn't overextend myself financially (that's what the Steam Winter Sale is for…).
Not wanting my drink tickets to go to waste, I exchanged them for some Kirin. I was told by the bartender that Kirin is a Japanese style beer. A bit of research shows that the Kirin Brewery Company is a popular Japanese brewery with many international holdings, including some in the United States. I was quite surprised to find myself liking it. Normally, I find that most alcoholic beverages are simply too bitter for my taste. However, Kirin wasn't really bitter. In fact, I comfortably drank two bottle of the stuff through out the night. Now that's something I never thought I would say about a beer.
If sake isn't enough to satisfy your thirst for Japanese styled goodness, then maybe you'll be up for some karaoke? I'm happy to tell you that Yakitori Boy has fully operational karaoke facilities. There's a public karaoke bar along with several private rooms for groups and parties. While there are plenty of English songs to sing to, what sets it apart is the large selection of Japanese music. There's enough Japanese songs to literally fill a phone book! The catalog included many artist you all ready heard here on 91.8 The Fan such as Shoko Nakagawa, T.M. Revolution, Yui, and Flow. Anyone can sing along with generic versions of their favorite songs while videoed filler filled the screen! Yours truly started things off by butchering "Life Is Like a Boat" by Rei Fu. People also sung various anime themes like Cute Honey, Thesis of a Cruel Angel, and the awesomely cheesy opening song for Fist of the North Star. I think most anime fans would want to try Japanese karaoke at least once.
Before you rock the mic out, please allow me to guide you to a smoother experience. I would like to inform you that when I say the music is Japanese, that includes the lyrics on the screen and the titles in the selection book. If you want to sing Japanese music, you'll need to be able to read Japanese words. There are a few Japanese songs that use English but they are few and far between. If you can't memorize the exact pronunciations beforehand, you may be best off just sticking to English songs. I wonder if there's some smart phone app available that can let you search the catalog online as well as provide song ID number and lyrics in English? I don't have a smart phone so I couldn't tell you if such an app exists.
You'll also need to pick music that fits your style. Even Taeyeon wouldn't sound good if she was singing the Spider Man theme song. If you want a strong performance, you'll need to take into account your familiarity with the song as well as its singing skill requirements. Take me for example. I'm no natural singer so a slow song that demands strong vocals like The Wolf Whispering Song is not a good choice for me. What I do have is attitude and spirit, so something along the likes of "My Name Is" by Eminem would be right up my alley. For your information, I really did sing "My Name is" and I did a great job at it if I do say so myself (try imagine me singing that song for some laughs). Of course, the main objective is to have fun, so do whatever feels right. I just don't want you to embarrass yourself, that's all.
Topping off the event was the Society's raffle. There a lucky ticket buyer could wind various Japanese goods like soundtracks from Miyazaki films. I didn't win a thing while a few people won multiple times; so not fair. Besides the raffle and some set up, the Japan America Society of Greater Philadelphia didn't exactly do too much. They more or less just picked a time and place and told everyone to come and have fun there. I still have to give them kudos for thinking of the idea in the first place and for picking a nice place. If you want to go to the next Japanese cultural event, the Japanese Association of Greater Philadelphia will be hosting their annual Shinnenkai on January 6 at the Sheraton Society Hill. I'm not planing on going there because the Steam Winter Sale took a big bite out of my wallet and it needs time to recover. As for Yakitori Boy, it definitely deserves a place on your list of restaurants to try if ever wanted to have an outing Japanese style. I'm actually mulling over hosting a 91.8 The Fan gathering there in the future. Anyone interested?