Posted on Jan 24 2018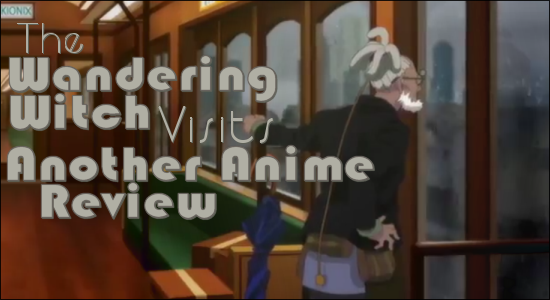 Welcome, all, again. Our friends at D'ART SHTAJIO, who just last August brought us the pilot episode of Indigo Ignited, in late December released the pilot episode to another original series, The Doll. This new project introduces us to both the guiding philosophy of this new studio and the creation of its mascot, as pictured in the studio logo. It is, of course, more interpretative than factual, but stories do often have that habit.

David Boone is known for his editorial work on Crunchyroll and 91.8 The Fan. This piece is from his personal site Another Anime Review.

We are introduced to Ijiro, an expat living in Japan and making electronic dolls. At 54, he has spent the majority of his adult life in his adopted country, and is at an age when–and I speak from very personal experience–change has become extremely challenging. Dramatic change at such an age can affect a person mentally, emotionally, and even physically. And Ijiro has just lost his job with his longtime employer, Mikionics; 30 years of devoted work has been cast aside like so much chaff. But what does one do with all that frustration, that sudden terror, that sickening sense of worthlessness? Especially someone who was so focused upon his work? Ijiro finds himself lost and rather desperate, exploring an alien situation while suffering unfamiliar emotions. But as he ransacks his home, tossing away reminders of his past comfortable stability, he is brought to a sudden epiphany: that the value of a thing is ultimately determined by the person who experiences it. This, as a child's undisguised admiration of his work negates its callous dismissal by corporate spreadsheet-jockeys.
And according to David Pinter, Chief Marketing Officer of D'ART SHTAJIO and one of the creators of Indigo Ignited, Ijiro's epiphany becomes the catalyst of his re-dedication to his chosen art even as it inspires him to reinvent himself through that art. Getting tingles, yet? Because the reinvention of the artist himself can only lead to a reinvention of his art! The Doll might encapsulate the [highly interpretative] origin story of D'ART SHTAJIO's mascot, but it does much more: it recognizes the need for the rediscovery and renewal of one's artistic spirit, and celebrates not just those acts themselves but the need that drives them. And so, while I'm slightly embarrassed to have reviewed Mary and The Witch's Flower before I did The Doll (which came out almost a month earlier) perhaps it's fitting that I did so, in that I'm provided with a wonderfully apt reference. Because as mentioned in that prior review, Mary and The Witch's Flower was created by people so dedicated to their art that they reinvented themselves through the act of creating a new studio, Ponoc, in order to continue the work they love. And the film they made was itself a renewal of their efforts. These artists recreated themselves specifically in order to create new art! And D'ART SHTAJIO was likewise founded to allow artists new opportunities to explore their creative impulses. Both situations offer perfect IRL examples of The Doll's theme and premise.

This story deserves our attention. It is the plaintive wail of all creative spirits, from the most celebrated artist to the janitor who as a child colored pictures for his mom's refrigerator door. It speaks to all of us, and does so in plain language and easy, persuasive imagery. In fact, the beauty and fluidity of the animation deserve special mention since the studio is transitioning from paper-based animation to digital animation (using Toon Boom's Harmony). Let me tell you, the quality seems to be an improvement even over what we saw in August! (Despite my earlier paragraph, some change can be good.) So go ahead and give this show a few minutes of your time. Because if it's not your story currently, it has been, and might be again. And what more appreciative audience could you find for that story than the one you yourself provide?