Posted on May 24 2016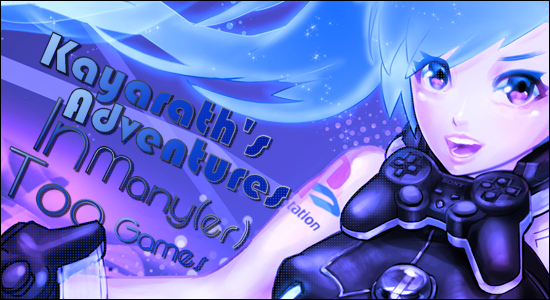 Welcome to the big leagues, Too Many Games. Welcome to the big leagues. You've grown so much in such a short time; it makes me proud. Perhaps I should explain myself? Too Many Games is a yearly gaming convention held in the Greater Philadelphia Convention Center at the tail end of June.
As the name implies, there's just so much to do there. Board games, consoles game, cards games; you name it, they got it. They even have a full blown arcade there! Playing Time Crisis really takes me back. Tournaments, concerts, and panels are just some of the things you can do. Even without all the events, I could just spend the whole time just browsing all the cool stuff that's for sale. Besides the usual merchandising, there are hundreds of old and obscure games you'll be hard pressed to find outside of those halls. You can even get a new NES controller for your NES or PC (that's a sentence you don't say everyday).
I've been covering Too Many Games since 2012, and I have seen them grow first hand. They went from schedules printed on regular printer paper to multiple page full color convention programs. From about two panels a day, to now twenty per day. From having a noticeable amount of blank floor space, Too Many Games now proudly fills an entire hall within the Greater Philadelphia Expo Center. They leveled up from a small convention to a big convention, and it warms my heart.
This was most apparent in their guest line up. While Too Many Games always stuffs itself with interesting people, they now have the budget to bring in a higher tier of guests. Besides the regulars of The Angry Video Game Nerd and brentalfloss, there was Robert Belgrade, Mike Pollock, and even Team Four Star! They even managed to get Inti Creates to set up a booth there. They made the Mega Man Zero series as well as Mega Man 9 and 10. I didn't even really have time to check them out since there were too many games (not referring to the convention itself, I mean having more games then I know what to do with).
The Indie Game Showcase had over thirty presenters this year. While so many options can create choice paralysis, I did take the time to play Mahou Shojo. For some reason, I feel obligated to play a card game about anime style magical girls beating the crud out of each other. You simply put together a regular girl with a magical alter ego and ensure your combination defeats your opponent's. Simple enough to grasp but with enough choice to make you think. I overall like the game but some fine tuning will be needed.
It better be finely tuned considering how late it is. The original debut was going to be at Zenkaikon but they ended up pushing it to early 2016. That's at least eight months longer then expected. Many kickstarted projects end up missing their estimated dates because development takes more time and money then they thought they had. It's not being abandoned though, but a desire for perfection and a meager budget makes time your best resource. Another reason is that the developer, Deer-Fox Games, strives to have a diverse cast and even got cultural advisers to ensure that it is done correctly. It's important to them so they're taking the time to do it right. When it finally does come out, I'll proudly put it on the list of stuff I need to review but I won't because I'm too busy watching pony videos.
Talking about games I won't review, there was a Twitch Plays Pokemon game for sale. As is the tradition for Too Many Games, new video games were debuted. One was a Pokemon rom hack inspired by the events of Twitch plays Pokemon. They actually took that rom hack and put it in a physical Gameboy cartridge to put in your actual Gameboy to play. I was actually very interested in it, but the fifty dollar price tag was basically a repel to me. I understand that making your own Gameboy cartridges can't be done on the cheap. However; I am cheap so I'll be left to wonder.
I didn't want to be left wondering about the cosplay wresting show; known as "The Super Smash Bros SMASH-tacular Tournament!!!" Honestly, I thought the average wrestler would find it beneath them to dress up as a video game character; but I was wrong. Since Vince McMahon's grip on sport entertainment is stronger then insanity's grip on Konami; I imagine that those not in the WWE must utilize unorthodox methods to survive. It must be especially liberating for the female wrestlers. Instead of being a "Diva," they can portray characters as powerful and cool at the male wrestlers.
The event began with a vanilla tag team match. I haven't watched wrestling in years but I quickly got back into the groove of it. Like an adult watching a good shonen anime, you're quite aware of its faults and cliches but but are willing to look past those faults to enjoy an old fashioned brawl. The heel (or bad guy) tag team even cheated by bringing in an outside weapon; but it was an Xbox 360 to keep up with the video game theme.
After that Diddy Kong appeared to MC the show. He explained that there was gonna be four one on one matches and the winners of those matches will compete in a smash battle to see who was the ultimate victor. Not before everyone ran into the ring for an all out eight man brawl. Gotta love the bonus action. After that they held the scheduled final battle where Link emerged victorious.
I would have to say it was smashing success (pun intended) all around. They managed to port the character concepts into a wresting environment quite well. The cosplay was all accurate, though lacking in the finer detail in order to give their wearers the maneuverability a wrestling match requires. All the character portrayals were satisfactory too. Solid Snake ambushed his opponent, Wario trolled the audience, and the Wii Fit trainer even stretched on stage. She also makes a better heel then you think. They even threw a super smash ball in there!
The wresting also worked well. Everyone was generally competent at the craft. There was top rope slams and the high flying antics today's wrestling fan expects. They even did a quadruple suplex. That's right! They had a guy suplexing a guy suplexing another guy while a fourth guy was suplexing all of them! And I thought I couldn't be surprised anymore. I only hope that the Cosplay Pro Wrestling finds itself at more conventions in the future.
There's so much stuff going on I merely scratched the surface. There was a gaming burlesque show, cosplay contest, a near endless stream of video game/chiptune music, panels, and they even had Touhou there! Thanks to Too Many Games, I can finally cross that off my bucket list. If you're in the Greater Philadelphia area this June, go to Too Many Games.
That does leave the question of why you're finally reading this report now instead of five months ago. Your first conclusion would be that I was woefully negligent in my convention reporting duties. Well you are wrong, good sirs (and madams)! I was waiting for them to open their registration for 2016. What would be the point of telling you about a great convention if I then didn't inform you of how to go to the next one? While Too Many Games can now truly live up to it's title, there are still greater heights to climb. The Expo Center has five halls, and I want Too Many Games to fill them all. Let's start opening those expansions…