Posted on Jul 20 2015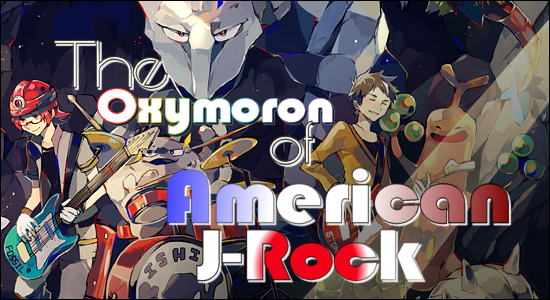 What the heck is American J-Rock? Better question: Do you know what J-Rock, or J-Pop for that matter, really means? While you probably think you have an answer, pinning down a definition can get a little messy. However, it's key to understanding the popularity of J-Rock and J-Pop outside of Japan, and the growing movement in the West for a home-brewed version of this music.

Hayashi is the lead guitarist and band leader of akai SKY, an American J-Rock band that actively performs and records in the United States and is celebrating their 10th anniversary. akai SKY is performing at AnimeFest in Dallas, Texas which runs September 4-7, 2015. Follow akai SKY on Twitter at @AmericanJrock or find more info at akaisky.com.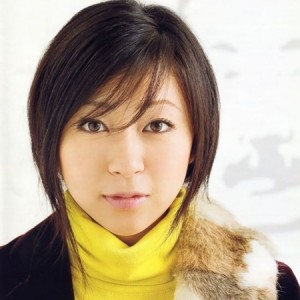 If you got this far, you must have some concept of what Japanese popular music is, whether you've consciously defined it, or simply know it when you hear it. But let's decouple the "J" from the "Rock" and "Pop." The "J" stands for Japanese, but what definition of that word are you using? Japanese as in the language the songs are sung in? Popular bands like ONE OK ROCK, Ellegarden and MAN WITH A MISSION sing almost completely in English. Does that make those bands any less Japanese? If it's not the language, then, does it refer to ethnically Japanese people who create this music? Half Japanese musicians like Olivia Lufkin and Jero and imports like Yohio or Beckii Cruel have made it big in Japan, so that's not terribly accurate either. Instead, are we talking about Japan as the country of origin? Stars like Yoshiki from X Japan live and record music in Los Angeles, Utada Hikaru in New York, and Tomoyasu Hotei in London. There is more ambiguity in that little "J" than you realize and none of these things by themselves is enough to define this category of music.
I'm American and have been listening to Japanese music all my life. I've also been playing Japanese rock music for over a decade and have mulled over what it is that makes this music quintessentially Japanese. It's occurred to me that classifying J-Rock and J-Pop comes down to two things: the audience it's created for and at least one of the following two – the language or nationality of the people creating the music.
If the music is in the Japanese language and intended for a Japanese audience, that covers most of the music we consider J-Rock or J-Pop, including music by foreign artists. If the music is created by Japanese musicians and for a Japanese audience, that also covers Japanese bands that sing mostly in English. The target audience is the key, because in Japan they don't refer to their own Rock or Pop music as "J-Rock" and "J-Pop". It's called J-Rock and J-Pop in the West to distinguish that the music is in another language or from a different country in the same way that K-Pop is used for Korean music or C-Pop for Chinese music.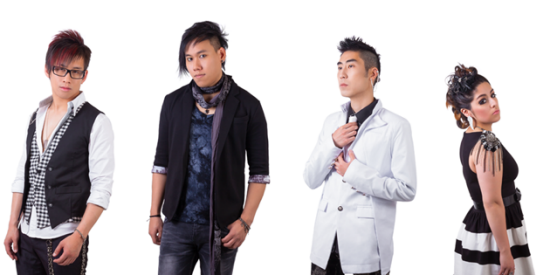 Now that we have an idea of what J-Rock is, what's American J-Rock? It's simply rock music created by Americans, for an American audience, sung in Japanese.
To be clear, American here means people from the United States of America. In both the United States and Japan, the word "America" is assumed to mean the United States of America as a country and in Japan Amerikajin is assumed to mean an American, a citizen from the United States of America.
A defining feature of American J-Rock is the Japanese lyrics. If you make music for a Western audience in English, it becomes indistinguishable from mainstream music that already caters to that audience. While there are bands that call themselves "J-Rock influenced" because they like Japanese music, if they only sing in English, it's as vague and incorrect as saying a Japanese band is "American influenced" when they only sing in Japanese. There is also a very small and inconsistent community of bands who call themselves "Japanese influenced" in the West. Unless these bands include enka-style singing or feature shamisen and koto strings, it becomes hard to justify the title. It's on par with having a group of chefs who personally enjoy sushi but bake French pastries and call their food "Japanese influenced."
Creating Japanese lyrics is not easy for non-native speakers and singing Japanese lyrics to an English-speaking audience presents an additional challenge. Not many people in America would even consider listening to music in foreign language. But it's because language can be such a barrier that it's important to define American J-Rock in this way.
J-Rock and J-Pop were created for a Japanese audience, but also found fans in a niche group of foreign listeners, like us, that opened themselves to music from another country. So why go through all the trouble of writing music in Japanese for a Western audience who might not even understand all the lyrics?
Do you remember the first time you heard Japanese music in anime or a video game? Do you have a Japanese screen name? Do you add -chan or -kun to your friends names and say good morning in Japanese? Do you like to draw in the manga style or love to cosplay? Did all of this motivate you to learn Japanese or visit Japan? I can only speak from personal experience, but there was something about J-Rock made me sit up and say – yes, I want to learn to play guitar so I can play that kind of music. Once I did, I soon realized I didn't just want to play it, I wanted to create it too and I wanted to cling onto the Japanese lyrics as an homage to this style of music that inspired me.
Now that you have a better understanding of J-Rock and J-Pop, consider giving American J-Rock a try and tell me in the comments how you first got into J-Rock or J-Pop music. I look forward to hearing how you became one of the elite few that also fell in love with it.