Posted on Sep 15 2014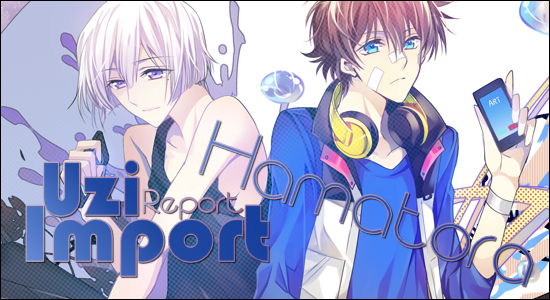 It's that time again for another addition to the Uzi Import Report! Always had an interests in mutants? Does Spiderman pique your interest, or does X-Men fit more of your fancy? This week we'll be looking into the Japanese super-powered mutant equivalent of both those series, and it's called Hamatora! However, before that, we'd like to remind you that this is a bi-monthly column which will be looking into anything from Japan that deserves (or at least people think deserves) to be localized outside of Japan. At the end of the article, I'll give the series a rank based on its chances of localization. The rankings will go from zero to three:
0: No chances
1: Slight chances
2: Moderate chances
3: Extremely likely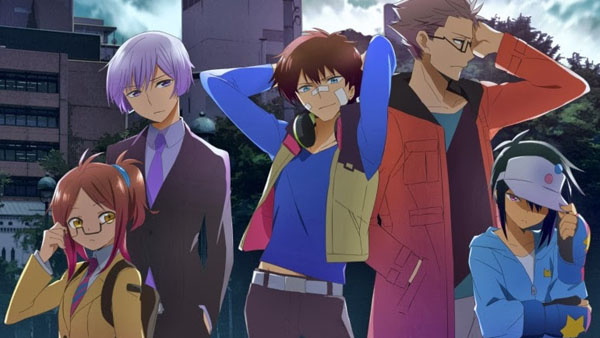 Hamatora is a detective agency located in Yokohama which takes up any kind of job. Need to investigate a scandalous affair? You got it. Need some bodyguards to protect you from big scary men? They have plenty. Need to find the guy who killed your dad? Go watch Kill la Kill. However, the Hamatora detective agency isn't full of your average Joe. The group is made up of super-powered humans that are also known as "Minimum Holders". These Minimum Holders can possess the abilities to gain super strength, turn into a beast, predict the future, and move at the speed of sound. The happy-go-lucky leader of the agency, Nice, follows up on any requests along with his partners: the cute and gluttonous Hajime and the overly serious glasses-wielder Murasaki. Once seen in action, you'll know that no job is too big or strange for Hamatora to handle!
"Hamatora" is a mixed-media series that debuted in 2013 with the manga of the same name. The series was created with the initial intention of producing a manga, anime, and video game. The manga was first released in November 2013, as the anime, titled "Hamatora: The Animation", aired in January 2014 with 12 episodes. The newest season of the anime, called "Re: Hamatora", aired in July. The Nintendo 3DS spin-off called "Hamatora: Look at the Smoking World" was recently released on July 17 2014. Additional spin-offs like a light novel and stage plays were also conceived soon after.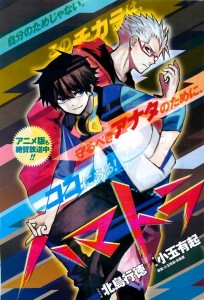 Localization Rank: 2
Reasoning:
This series is one of the few that I was sure would immediately get a license pick-up as soon as it started airing. I don't have many hopes for the light novel and video game to get localized, but if we were to look at just the manga and anime, there should or should have been a decent chance at getting them. I thought the series was an enjoyable experience with its colorful cast and visuals. However, I have noticed that some reviewers and my peers don't exactly share the same opinion. Some have noted that they thought of the series as a good way to pass the time, but something they wouldn't have regretted not watching. Others thought it to be a pretty dull work for a supposed "mystery" series. The fan base isn't as big as it should be outside Japan, and I'm assuming licensing companies had to gauge things about before deciding whether the series was worth it or not. If the series were to make a bigger splash in the future, a license wouldn't be out of the question. Although, I can imagine Yen Press nonchalantly picking up the manga.
Hamatora is currently airing with its second season. If you're interested in picking up the series, you can watch it at Crunchyroll. The series really is a refreshing take on the mystery genre, because it's not just a mystery series. The characters are fun, the plot is pretty enthralling, and the soundtrack is a nice listen. I would recommend anybody to try Hamatora at least once.