Posted on Mar 03 2014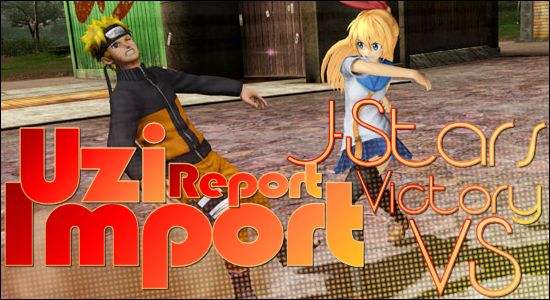 Welcome to another week with the Import Report. This week we'll be looking into a video game that is the amalgamation of the biggest heroes in anime lore. J-Stars Victory VS! However, before that, we'd like to remind you that this is a bi-monthly column which will be looking into anything from Japan that deserves (or at least people wish) to be localized outside of Japan. At the end of the article, I'll give the series a rank based on its chances of localization. The rankings will go from zero to three:
0: No chances
1: Slight chances
2: Moderate chances
3: Extremely likely
What is J-Stars Victory VS?
To commemorate the 45th anniversary of Weekly Shonen Jump, a project went underway to create a video game with JUMP's greatest heroes. Think of a game where you can pit Ichigo Kurosaki vs Kenshin Himura, Son Goku vs Monkey D. Luffy, Jonathan Joestar vs Kenshiro, and Yusuke Urameshi vs Gon Freecss. J-Stars Victory VS allows all these possibilities and many more.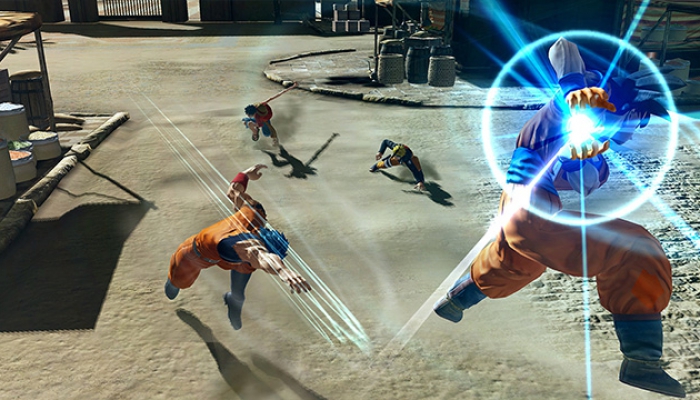 The game is designed to be a 3D fighting game with free roam around the terrain. The game can also hold up to four players in a match. The objective of the game is to fill up three sections of the WIN gauge. Each time your opponent is defeated, a section of the gauge is filled. You can defeat your opponents by using regular moves and special moves.
So far, 52 characters have been announced from 32 series from Shonen Jump. These include:
One Piece:
Monkey D. Luffy, Boa Hancock, Akainu, and Portgas D. Ace
Dragon Ball Z:
Son Goku, Vegeta, and Freeza
Toriko: Toriko and Zebra
Naruto Shippuuden: Naruto Uzumaki, Sasuke Uchiha, and Madara Uchiha
Bleach: Ichigo Kurosaki, Sosuke Aizen, and Rukia (support)
Rurouni Kenshin: Kenshin Himura and Makoto Shishio
Kochira Katsushika-ku Kamearikouen-mae Hashutsujo: Kankichi Ryotsu
Gintama: Gintoki Sakata, Kagura (support), and Sadaharu (support)
Yu Yu Hakusho: Yusuke Urameshi, Younger Toguro, and Hiei
Hunter x Hunter: Gon Freecss, Killua Zoldyck, and Hisoka (support)
Chinyuki -Taro to Yukaina Nakama-tachi: Taro Yamada
Pyu to Fuku! Jaguar: Jaguar (support)
Medaka Box: Medaka Kurokami and Misogi Kumagawa (support)
To Love-Ru: LaLa (support)
Nisekoi: Chitoge Kirisaki (support)
Katekyo Hitman Reborn!: Tsunayoshi Sawada (with Reborn)
Beelzebub: Tatsumi Oga (with Beelzebub)
Assassination Classroom: Koro-Sensei
JoJo's Bizarre Adventure: Jonathan Joestar and Joseph Joestar
Jigoku Sensei Nube: Meisuke "Nuubee" Nueno
Neuro-Supernatural Detective: Neuro (support)
Kuroko's Basketball: Tetsuya Kuroko (support)
Saint Seiya: Pegasus Seiya
D.Gray-man: Allen Walker (support)
Sket Dance: Bossun (support), Himeko (support), and Switch (support)
Fist of the North Star: Kenshiro and Raoh
Dr. Slump: Arale Norimaki
Saiki Kusuo no Psi Nan: Kusuo Saikio
Bobobo-bo Bo-bobo: Bobobo-bo Bo-bobo
Tottemo! Luckyman: Luckyman
Haikyu!!: Shoyo Hinata (support)
Sakigake!! Otoko Juku: Momotaro Tsurugi and Heihachi Edajima (support)
Oh man, that's one long list of characters, but I think that's the games biggest charm. Besides the big series of the current generation, some of these series never got a video game because of their age or how brand new they are.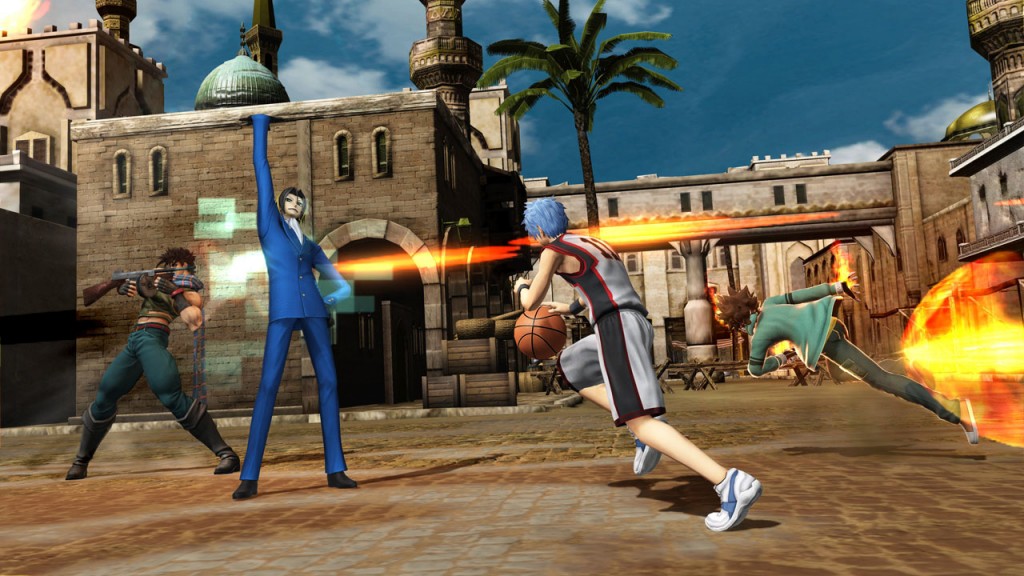 Do you recognize any of these characters?
Localization Rank: 2
Reasoning:
This was honestly a hard decision for me. This game may be appealing to people who are fans of Dragon Ball Z, Yu Yu Hakusho, and Hunter x Hunter, but half of the cast hasn't reached Western ears and it might make it pretty daunting. Anime and manga are certainly not the biggest media in the West, but I do believe they are growing ones. With the advent of online streaming and digital manga, people may get to know these series that were completely new to them up til now. I do believe that the game has a shot, and I did hear that a domain name has been set up for Europe that goes by the name of "Awakened Legends Vs", which sounds a bit similar to J-Stars Victory VS. After all, the whole character roster is filled with people we consider legends.
Even if this game does have no shot at localization, I'll still be enjoying the copy I'll be importing from Japan. If there's never a chance of localization, always depend on imports! This way, I'll be enjoying myself by playing as Gintoki, Seiya, and Saiki. Hope you guys can find yourselves a copy too in the future.