Posted on Mar 06 2014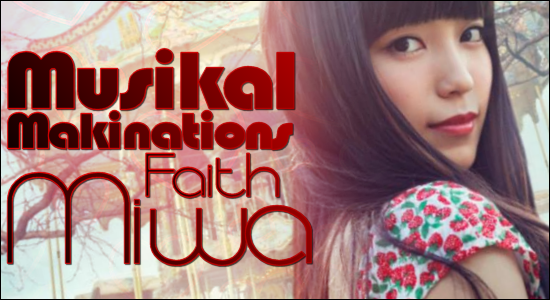 Musikal Makinations' endless search for music to review continues!
Finally, March has arrived! Not much longer until we can wait for the cherry blossoms to bloom and the robins to make their return to whistle their heads off because of how NICE the weather is! Yes, snow, no more… go away! We're done with you! Shoo shoo!
So, it snowed here again the other day. Ugh!
Anyway, laziness set in and I dreamed of having a kotatsu table once again. However, this gave me a chance to go through some old music in my physical and digital libraries.
While going through some old songs in my iTunes library, I stumbled upon some songs from the OST's for the anime Bleach. Any of you who know me know how much I rant about my dislike for the anime itself. However, the music from the series was awesome at times. It helped break open the doors for Scandal, Stereopony, and Yui among so many other groups.
16 seasons of OP and ED themes spanning from 2004 to 2012 gave many performers a chance to make their mark on the popular series as well as the Japanese music scene. Among them was a newcomer named miwa. (NOTE: Those of you who are thinking: "Hey, Maki forgot to capitalize her name!" This is how miwa presents her name and I am honoring that as such!) Anyways… her song, Change, was the 12th OP theme for the long running series and her 3rd overall single release. It quickly became a favorite of mine from the series.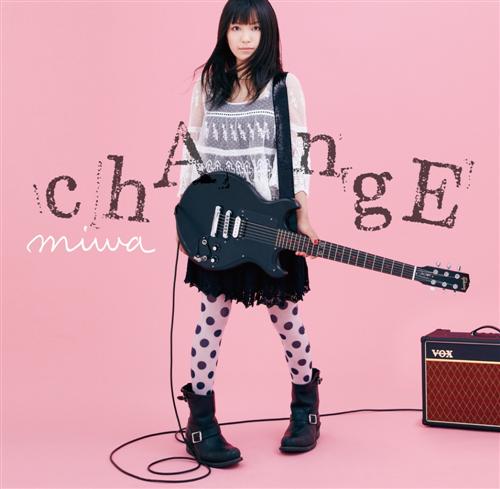 Change, released September 1, 2010
As I listened to it again and again after so long, I found myself wondering what miwa has been up to since then.
I won't lie, I'm a sucker for the long hairstyle that miwa keeps among many other Japanese female musicians. But, as I hope you'll see, miwa's music is just as awesome as her style.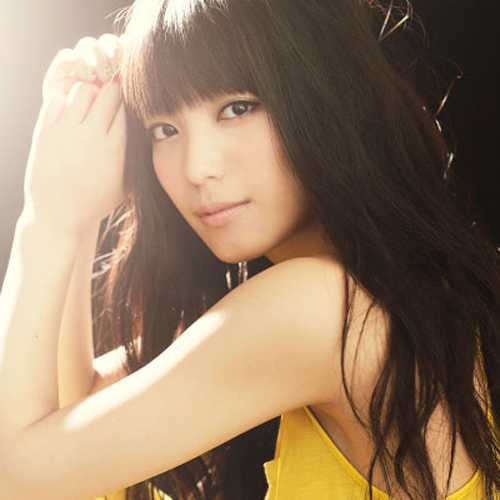 miwa was born on June 15, 1990 in Hayama, Kanagawa Prefecture, Japan. However, she moved to Tokyo at a young age. Her father's great love of music influenced miwa as she grew up. At age 15, miwa started to write songs and taught herself how to play guitar after entering high school. Things didn't progress well on her own, so she ended up taking professional lessons. We know how expensive instruments can be; It's a monumental expense for a high school student depending on what particular brand or series of guitar.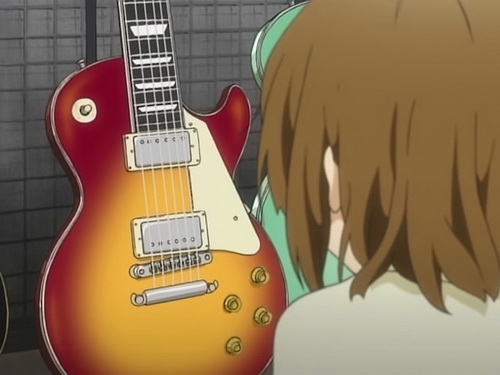 Her high school having a ban on part-time jobs for students didn't make it any easier. So she ended up working anyway, in secret! I love how she didn't let it stop her from pursuing her dream. By her second year, she had saved up enough money to buy a Gibson J-45 acoustic guitar. It would become a trademark for her early work.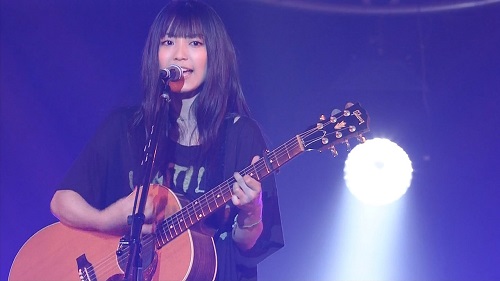 She wasted no time and started playing live concerts. She mostly played in the hip and laid-back Shimokitazawa district in Tokyo and then switched scenes to her family summer home in Okinawa during the summer. Her strict high school also banned students from working in the entertainment business, so, like her part time job, she performed in secret. Even her friends were left in the dark about this. Can you imagine?
During this time, miwa released two independent singles: Song for You/Today and Soba ni Itai Kara, in 2007 and 2008 respectively.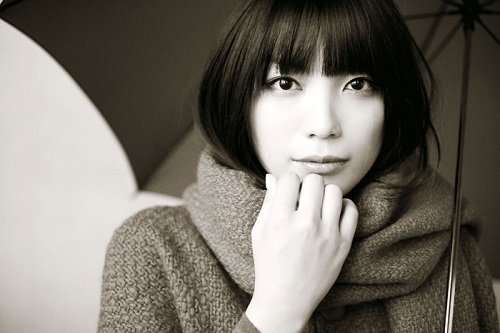 miwa was signed by Sony Music Entertainment Japan in her third year of high school. She made her debut in 2010 while a student at Keio University, releasing the song Don't Cry Anymore, which was used for the theme song for a Japanese drama called Nakani to Kimeta Hi. (Very beautiful song in any version. The acoustic solo version is my favorite.) The song did well, breaking Oricon's top 20 and selling 100,000 full length copies via cellphone downloads a month after it was released. At the 64th Television Drama Academy Awards in April 2010, Don't Cry Anymore was awarded Best Drama Theme Song.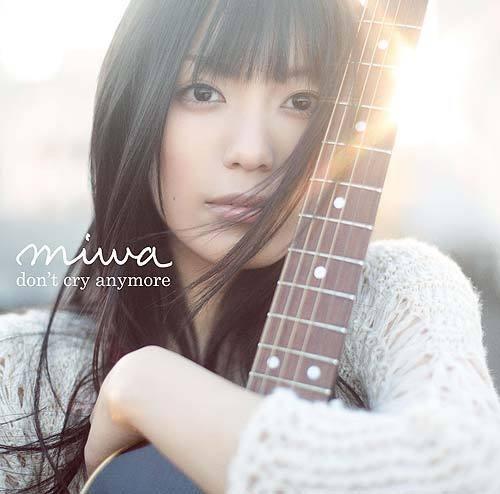 Don't Cry Anymore, released March 3, 2010
miwa's musical accolades continued in follow-up releases including Little Girl, Change, and cover songs from the animated adaptation of the novel Colorful (Yutaka Ozaki's Boku ga Boku de Aru Tame ni and The Blue Heart's Aozora).
Her greatest achievement to date came with the release of her first album: Guitarissimo; on April 6, 2011. (Its release was delayed by a week due to the devastating Tohoku earthquake)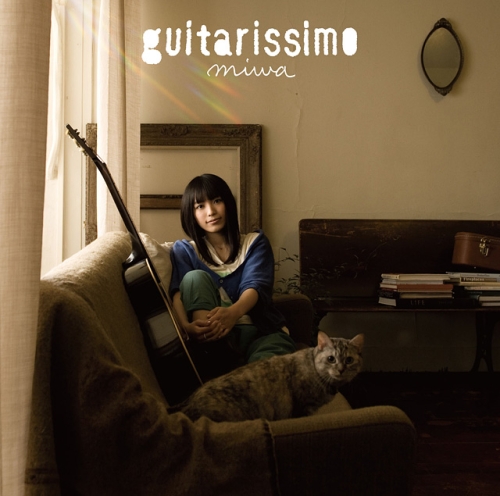 Gutarissimo, released April 6, 2011
Guitarissimo reached number 1 on the Oricon album charts. This made miwa the first Heisei period born (Period starting January 1, 1989 and after; marked by the death of Emperor Showa [Hirohito] ) solo singer to reach a number 1 on the Oricon album charts. Pretty amazing stuff for a, then, 20 year old!
miwa followed up the success of Guitarissimo with releases of several more singles and albums including Guitarium, Delight (which also reached number 1 on Oricon album charts), Miracle, and, most recently, Faraway/Kiss You (the B-side "Kiss You" was featured as the OP theme for the anime Silver Spoon).
She also has released several live performances on BD and DVD, including her "rite of passage" concert at Budokan on March 29, 2013, appropriately named "Graduation".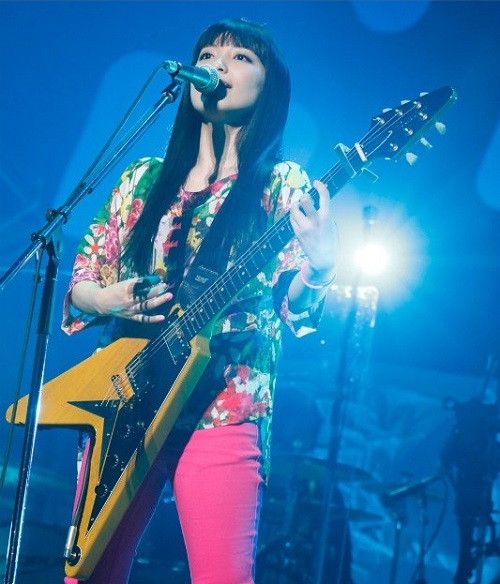 miwa performing live at Budokan, March 29, 2013
Some interesting facts about miwa:
Favorite Western musicians are Sheryl Crow, Deep Purple, Carole King, Avril Lavigne, and Taylor Swift. Pretty interesting mix of musical tastes!
Favorite Japanese musicians are Aiko, Angela Aki, Radwimps and Yuki.
In addition to guitar, miwa plays piano.
The Joan Jett Blackheart Model Gibson Melody Maker is her choice for electric guitar.
The title for her 3rd single, Change, is spelled as "chAngE", where the capital A and E represent "acoustic" and "electric". This song was miwa's first to set aside her Gibson J-45 acoustic in favor of the Gibson Joan Jett Blackheart. You could say she "chAngEd" her style for that song.
Her favorite saying is: "A journey of a thousand miles begins with a single step."
She is a DJ on a radio show called All Night Nippon. She hosted a monthly show called "miwa no All Night Nippon R", which aired from 3:00am to 5:00am (A fellow night-owl DJ!). Her show has since been changed into a weekly show called "miwa no All Night Nippon" which airs on early Wednesday's from 1:00am to 3:00am.
miwa's music ranges from pop to pop rock. She can sing lovely, softer songs like Don't Cry Anymore and then crank it up a notch to what we hear in her latest single, which is what I happen to have chosen for this month's review!
There are few songs that make me jump up and grab my bass to play along to. I can't describe the feeling. I think those of you who know what I mean can understand. miwa's latest single, Faith, did just that when I pressed "play" on the title track. But enough about that; let's get to the review shall we?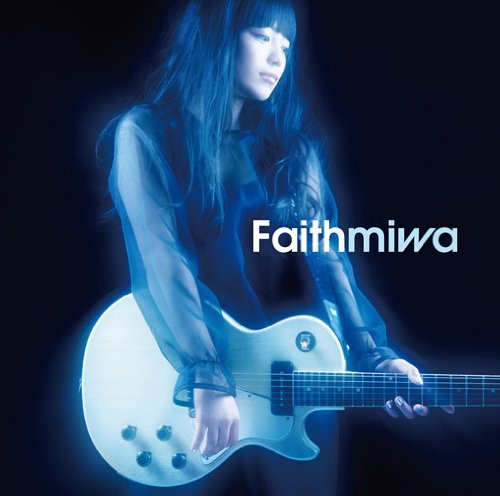 Faith, released February 12, 2014
Tracklist:
1) Faith
The title track Faith, starts out deceptively as a calm, peaceful song, featuring miwa singing softly accompanied by what I can only imagine is her own piano play and guitar. That deception is quickly revealed as the short intro is followed by a blast of good old fashioned J-rock. miwa's voice is powerful, energetic and fresh. The accompanying band follows suit with a very good pace and sound. The familiar tone of synthesized brass (trumpets, etc) evoked a bit of nostalgia to some older anime theme songs. The mix of miwa's lead vocals and the backup vocal was perfectly harmonized throughout the song. I loved the way the song went through energetic moments, then calmed to let us hear miwa's beautiful voice clearly before returning to full energy rock once more. The pauses before miwa would break out her vocals again were very well placed and made the flow of the song work even better. The finger work on the short guitar solos are definitely miwa herself. There isn't much complicated going on in the song musically (miwa's solos aside!). I like the simplicity. It works very well for this song, letting us enjoy miwa's voice even more. However, I have to admit that the synthesized brass got to be a bit too much at times. I'm just not a fan of synthesized instruments appearing in rock music. With Faith, it works for the most part thanks to the fact that it only appears during the chorus sections of the song, but there is one point where it gets a bit annoying. Not enough to ruin the overall song, but enough for me to be unable to rate this as a 10/10 song… which I wanted to rate it as! Sorry, miwa-chan. (9/10)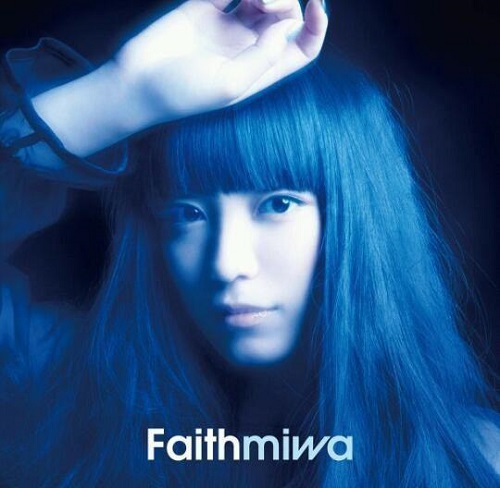 Faith, Limited Edition CD/DVD cover
2) Kitto Kanau
Kitto Kanau is a completely different song from Faith. It pulls back to what most fans of miwa are used to hearing from her: A more melodic, pop song featuring miwa on her familiar acoustic guitar. Though I've enjoyed miwa's other pop songs, I'm not sure what to think of Kitto Kanau. It starts off well, but then seems to lose what type of song it is attempting to be. Ballad moments, key shifts at odd moments, emphasis changes on instruments from section to section; the song seems to be a jumble of musical pieces thrown together to accompany miwa's vocals. I almost feel like this song was, originally, an acoustic piece featuring miwa and her guitar alone, which was turned into a pop song. If you listen for miwa's acoustic guitar and blot out the rest of the music, you can get a sense that this was the case. This isn't a terrible song, but it's not very good either. I'm curious to hear what it sounds like with just miwa and her guitar featured. (5/10)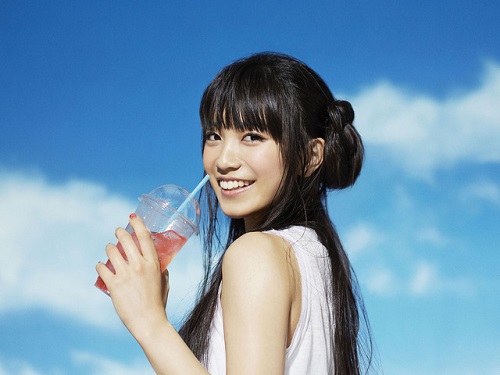 3) It's You
If I'm not mistaken, It's You was a digital release back in November of 2013. It's not abnormal for artists to included previous tracks into future releases. My guess, without having access to the digital version from last year, that it's a remastered version. Perhaps sales did not do well in the digital release. It's a cute and quirky song. There is nothing complicated about the music itself. With a simple medium-paced beat from start to finish, the music flows well. miwa's vocals are cute. We hear a few short guitar solos, which themselves are not very complicated either. A simple, laid-back song that really doesn't evoke much after a few minutes of cuteness. (5/10)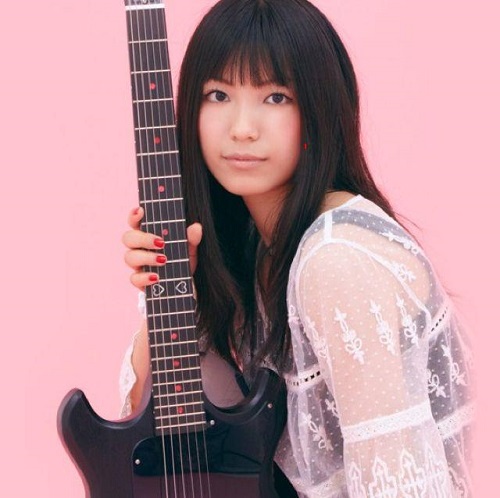 4) Faith (Instrumental)
5) Kitto Kanau (Instrumental)
6) It's You (Instrumental)
Overall, I give miwa's Faith single a 7/10. As good as the title track was, I couldn't rate it higher because of the lackluster tracks Kitto Kanau and It's You. However, I highly suggest getting the title track Faith itself. I think it would make for a great OP theme for a slice of life or romantic comedy anime. It's a nice departure from what most of miwa's songs are; It's a well-enjoyed return to the rock oriented Change single from back in 2010. In watching some of her live performances, I can tell that she must sound just as good live, if not better (thanks to her acoustic solo performances). miwa has certainly enjoyed greater success since her debut, and her audience is widening from the popularity of her albums over the years (#1, #3 and #1 on Oricon album charts). I definitely hope for her continued success and will make sure to not let my interest in her music go through a 4 year gap! Finally, I hope miwa never changes her hairstyle. What?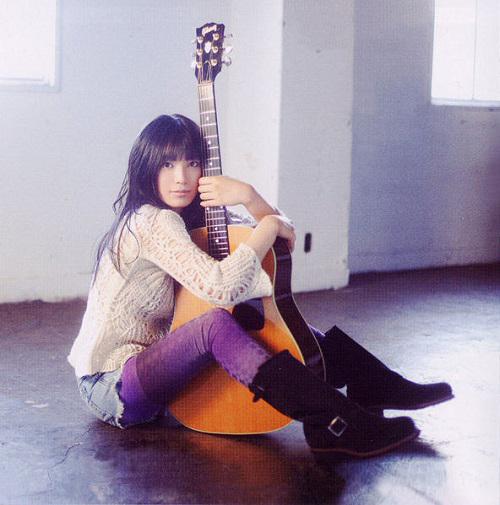 To find out more about miwa, follow them on social media and get their music and merchandise through the following sites:
Well, that's all for this months article! Thanks for taking the time to read it. Post your comments, suggestions, gripes, etc. so I can fine tune my reviews! Even comment if you like long hairstyles, hime cuts, twin-tails…I should stop now.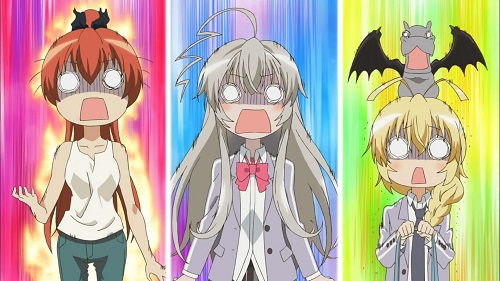 Stay tuned for next month's review!
Until then, stay tuned to 91.8 The Fan, where you get Everything You Want, and Nothing You Don't!