Posted on Oct 02 2014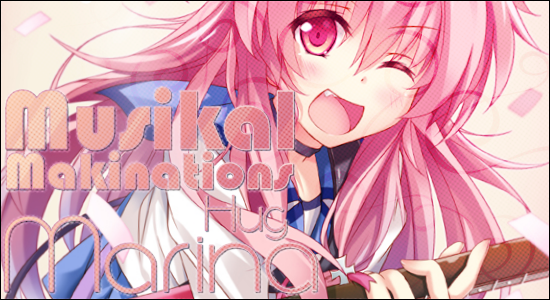 Musikal Makinations returns from a long hiatus, or, as I would like to call it: A long strange road-trip filled with music, knee and ankle sprains, etc! But enough about that!
While I was in the midst of my latest writer's block, pain medication induced euphoria, and a long vacation to the Pacific Northwest, I found quite a bit of time to listen to music of all types.
It was during this time that I re-kindled my love of the OST's from Angel Beats and the in-story band Girls Dead Monster. Those of you who know me, or have seen my raves on Twitter, know how MUCH those soundtracks influenced the evolution of the music I listen to today. In particular, an influence was the leader Masami Iwasawa, whose singing voice was performed by Marina Nakamura. Ever since I first heard Crow Song, hearing her wonderful voice, I became an instant fan. And, as I do with most performers, I researched her career and music since that breakthrough series.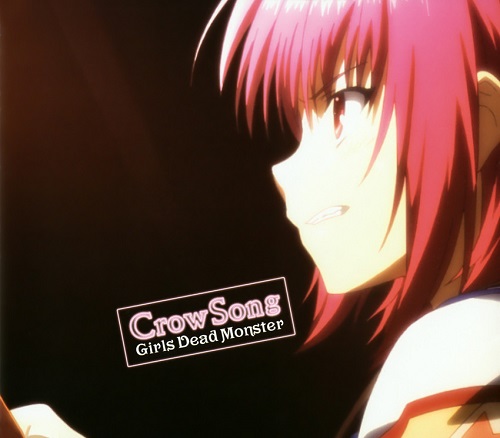 Crow Song released April 23, 2010
Marina (stylized as marina) was born on February 7, 1987 in Miyazaki Prefecture, Japan. Her interest in singing started early on. She entered many singing contests near her hometown. Beyond her singing talents, she also plays the piano. Her major debut came in 2010 with the release of the anime Angel Beats. Marina was featured as the singing voice for the character Masami Iwasawa, the first leader of the fictional in-story band Girls Dead Monster. Several of her songs were featured in the anime including: Crow Song, Alchemy, and My Song. Key Sounds Label included several other songs in the various OST's that were released that were not presented in the anime. Of these, the singles Crow Song and Last Song featured Marina's vocals as Iwasawa exclusively. The singles peaked at #7 and #2 respectively on Oricon's chart positions with Crow Song reaching Gold status for sales (100,000 copies).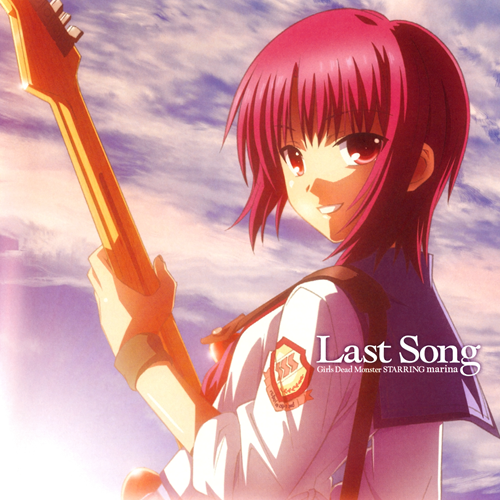 Last Song released December 8, 2010
After the success of her Angel Beats songs, she made singing appearances alongside the other singers from the series; LiSA, Aoi Tada and Lia at live concerts like Animelo Summer Live 2010, Girls Dead Monster starring LiSA Tour 2010, Girls Dead Monster Last Live in 2011, and a finale at the 2013 Visual Arts 20th Anniversary concert. I highly recommend tracking down these concerts (LEGALLY!!) as they are a joy to watch. I own the LiSA Tour 2010 BD/DVD and the Visual Arts 20th Anniversary BD. They are tricky to track down, especially the older stuff. Amazon and cdjapan.com are where I recommend starting the search if you are interested!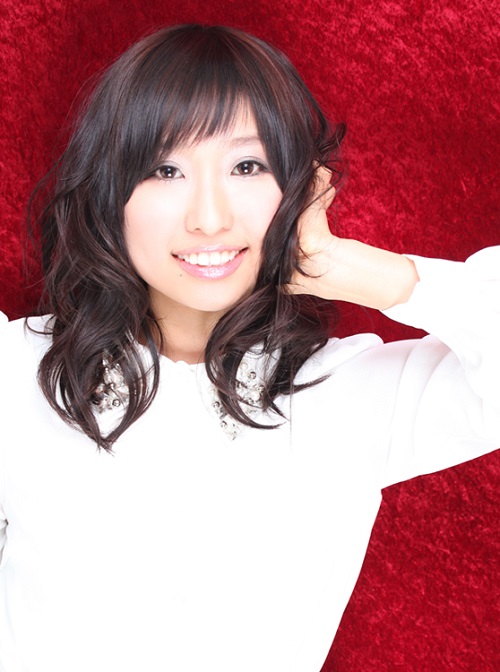 Marina collaborated with several bands between 2010 and 2012 including Deco*27, Sakakure.UK and Gokigen Sound. Some of her best songs, in my opinion, were her efforts with Deco*27 during that time; Aimai Elegy and Egomama, in particular.
In 2012, Marina sang Kaihou no Hi, which was used as the opening theme for Liberation Maiden a sci-fi based shooter game for the Nintendo 3DS.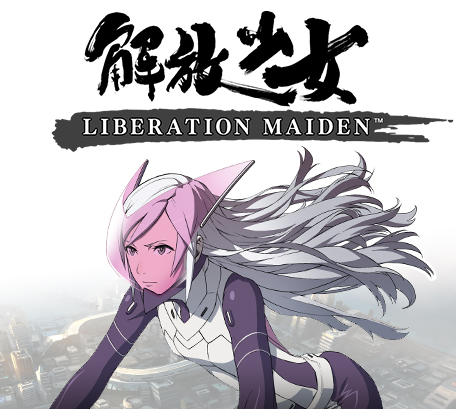 Liberation Maiden cover
On May 29, 2013, Marina made her solo debut with her new label 5pb with the song Kimi Tsunagu, which was used as the opening theme for the 2013 visual novel Shoujo Shin'iki Shoujo Tengoku: The Garden of Fifth Zoa. Eikyuu yori Eien ni, from the same single was used as the ending theme. Kimi Tsunagu peaked at 141 on the Oricon charts. Marina released her second single on December 4, 2013 called Kimi wa Mou, Hitori Janai. It did not chart on Oricon.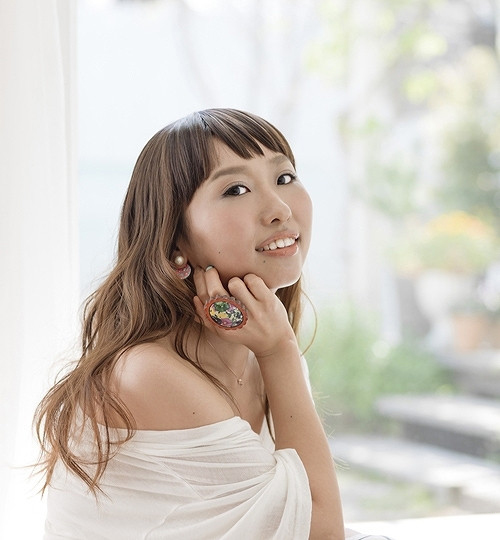 Marina has released two singles in 2014 so far with another upcoming in late October. Her third single, Hug, released on May 28th, was used as the ending theme for the the PS Vita game Chou Megami Shinkou Noire: Gekishin Black Heart. Hug peaked at #100 in the Oricon charts. Marina's fourth single, Owaranai Monogatari, released on August 27th, was used as the opening theme for the Lass 2014 visual novel Mayoeru Futari to Sekai no Subete. Her fifth single, Unite, set to be released on October 29th, will be the ending theme for the PS Vita game Hyperdimension Action Neptunia U.
Most recently, Marina announced that she got married on September 26, 2014 Congratulations Marina!!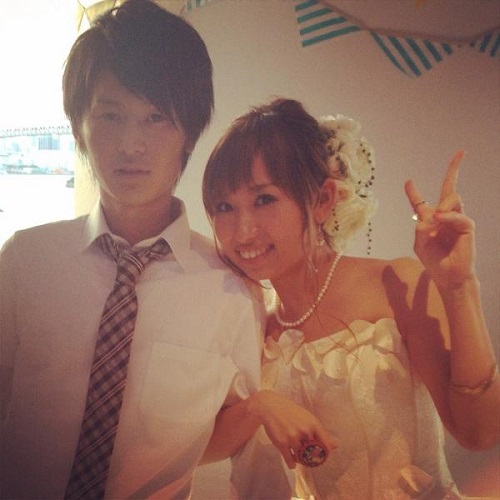 I suppose, in a way to celebrate, this month I'll be reviewing Marina's third single, Hug.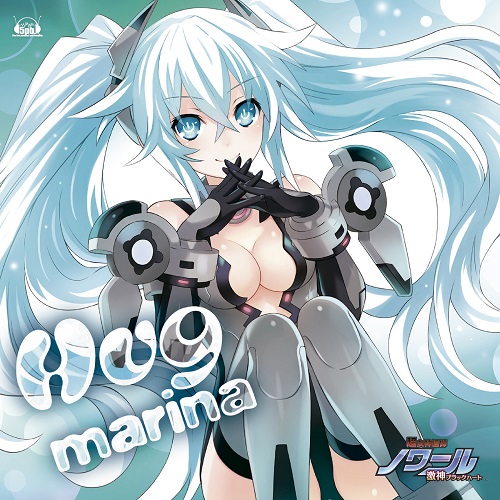 Hug, released May 28, 2014
I've had Hug on my list for singles to review for several months now. One, because I love the Hyperdimension Neptunia series of games. Two, Noire being featured on the cover. Three, Marina singing all of the songs. It was a no-brainer that I was going to check this out at some point! And, as I tend to do with most of my reviews, I bought Hug to properly review it. Anyway, enough about my fanboy tendencies. On to the review!
Tracklist:
1) Hug
Wow, just wow. What a different sound for an artist that I had become so accustomed to hearing fast, driving songs from. Not that Hug is a slow ballad like My Song, but it is a much softer song, allowing us to clearly hear the wonderful range of Marina's voice. Hug starts out with jazz inspired keyboards that have a video game-like sound to them at times (go figure, it IS a ED for a video game!), and we get a high dosage of Marina's classic voice. Her vocals are rich, warm, and soothing throughout the intro. The drums provide a nice accompaniment without overshadowing Marina's vocals. For awhile I thought the bass was distorted in this song, which was surprising. As it turns out, after playing the song again several times through my regular speakers, it looks like my headphones are damaged! MEMO TO MYSELF: IT PAYS TO HAVE WORKING EQUIPMENT WHEN REVIEWING MUSIC!! Anyway, the song begins to crescendo to the chorus, before a pause and then the chorus begins full of energy that is typical for many of Marina's songs. There are several synthesizer tracks running during the chorus which keep the pace at a very good beat. The chorus fades out, returning back to the keyboards, drums and Marina. This cycle continues several times during the song, which works perfectly for Marina's voice and range. The keyboard and synthesizer solo is pretty good after which the mixer for this song decides to add a subtle electronic effect to Marina's vocals for a few seconds. I wasn't a fan of that, as, unlike her Deco*27 songs, it really didn't belong in this type of song. Thankfully, the effect wasn't left in for too long. Really enjoyable song overall. Love to hear singers take on a different sound, especially when they sound this good.(9/10)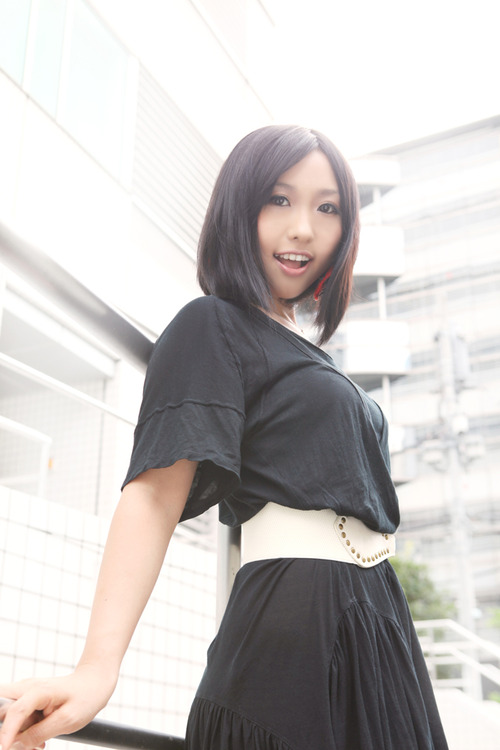 2) To You
To You once again features Marina's vocals clearly. The piano that accompanies her vocal in the intro is nothing fancy, but it provides a nice backing to Marina's voice. As the song crescendos into the main chorus, I get the sense that this would be a great insert song in a slice of life anime. It feels like it would make for a great backdrop for a scene where we are watching the two main characters interact without the need for lines. The mix of instruments is done nicely, however the guitar solo and piano solo that follows seem jumbled and too short. As the song gets back to Marina and the soft piano accompaniment, it improves. Another thing I noticed is the song is rather long (over 6 minutes). This only dawned on me as I replayed it a few times to listen to the various pieces of music. No wonder it felt like the song dragged on a bit at times. To You isn't a bad song, but it does drag on a bit and those odd solos didn't do anything to improve my thoughts about this song.(6/10)
3) Truth
Truth starts out very promising. The piano, violin mixed with Marina's somber voice give the song a very soulful feeling. The conga drum and bass accompaniment that starts shortly after the intro was really well done. Marina's vocals harmonize wonderfully with this blend of instruments, leading into a short violin solo, which was pretty good too. This is one of the few songs by Marina where I hear English vocals from a backup singer (which we hear whispering at various points in the song). The pace in this song is really good throughout. I had the desire to pour myself a brandy and sit back and relax while taking in the various aspects of this song. But, just as I was about to pour that brandy… just as I was ready to give this song a 9/10, the last 50 seconds or so sort of ruined the song. Inexplicably, the tone of Marina's vocals go up some octaves and begin to stretch her range as the song finishes up. I know this is typical of many Japanese songs, but there was really no need for this to be done! The pace, the tone, the mood were nearly perfect…and the song jumps up an octave and stays there to the end. Lots of potential for this song, just mute the song for the last 50 seconds and it will be perfect!(7/10)
4) Hug (off vocal)
5) To You (off vocal)
6) Truth (off vocal)
Overall, I give Marina's Hug single a 7/10. As good as the title track was, I couldn't rate it higher because of the issues I had with To You and Truth. However, the title track, Hug, is definitely a good song worth buying. It was refreshing to hear Marina take her voice outside of the songs that I've become so accustomed to over the years. Though some may argue that Marina sounds best in a studio, I think songs like Hug have allowed her to get into her comfort zone in terms of tone and pitch. From listening to her music evolve, it's clear that she is on the right track. She may not get as much recognition and exposure as LiSA does, but I'm sure she'll continue to improve and entertain for many years to come! She seems to have come a long way from the first live performance I saw of hers where she performed a moving rendition of My Song at LiSA's 2010 Tour. I knew at that moment that Marina was going to have a great future. What I hope you hear as you do your own research on Marina is the amazing range that she has. She seems to be just as comfortable doing a driving, fast rock song as she is doing a soft, somber ballad with her angelic voice. I hope getting married doesn't slow her career down as it has for some performers. I don't get the sense that she'll retire soon. But who knows?
To find out more about Marina, follow her on social media and get her music and merchandise through the following sites:
Oh and for those of you who made it this far, here's a special treat I found while researching for this review.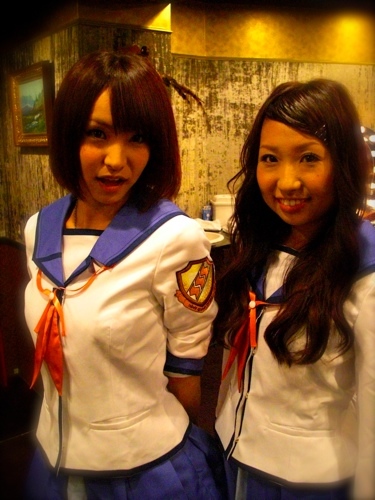 LiSA and marina cosplay as SSS members from Angel Beats!
Well, that's all for this months article! Thanks for taking the time to read it. Post your comments, suggestions, gripes, etc. so I can fine tune my reviews!
Stay tuned for next month's review!
Until then, stay tuned to 91.8 The Fan, where you get Everything You Want, and Nothing You Don't!