Posted on Sep 05 2013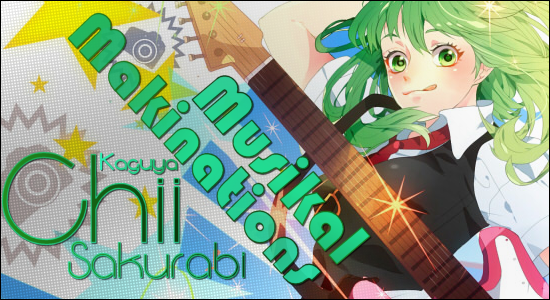 Greetings denizens of The Fan! This month Musikal Makinations is on the road (well, technically a vacation for yours truly!). But no vacation will stop this freshly minted reviewer from bringing you the latest from the world of Asian music!
Chii Sakurabi is a J-pop artist and live idol from Tokyo who collaborated with producer Nucky to form a J-Pop unit called Twinkle Party Dream.In late 2010, Chii moved to the U.S. to expand her music to an international audience. Twinkle Party Dream was renamed to Chii Sakurabi with Nucky staying on as producer. On November 11, 2011 Chii released her first full length album called, Mirage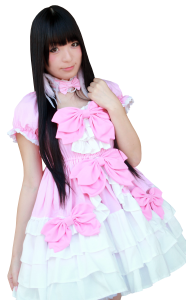 Chii's musical style ranges from electropop to ballads. One of her ambitions is to share Japanese fairytales with the world through her music. She has made several live appearances and performances at a variety of conventions all over the world. Her live performances show off her interest in lolita fashion and are full of energy.
Chii is a self-made artist as can be seen through her various hand-made creations that she sells from her online store. Her Chii sprite/mascot is particularly cute!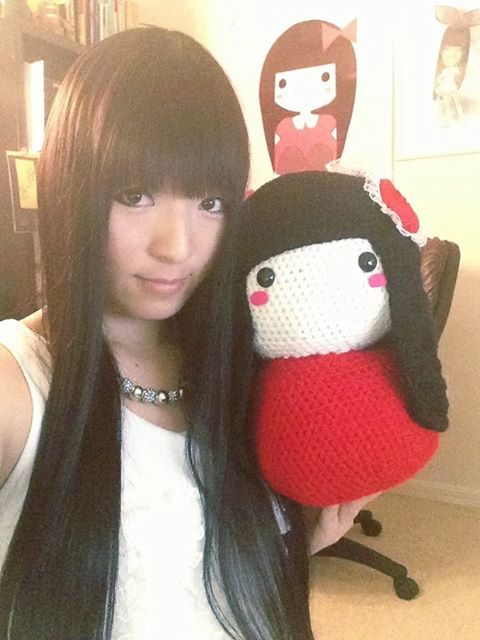 So, now that you know a little about Chii, let's get to the review!
This month I'll be reviewing Chii's single, Kaguya.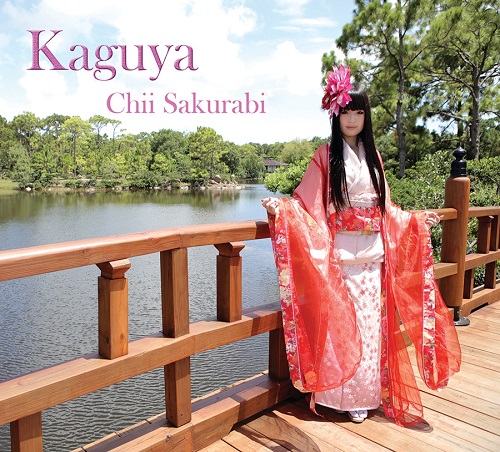 Kaguya, released August 29, 2013
Tracklist:
1) Kaguya
High energy techno inspired song with a good rhythm. Lots of synthesized music used, which works for the style. The beat and pace of the background music was really good. However, the high notes played on the background keyboard synth were a bit overused, grating to the ears and overshadowed Chii's vocals at times. Chii's vocals were strong throughout. She stayed within her range most of the time, but there were a few spots where it sounded like she was stretching her voice a bit. Overall, the song sounded really good. It channeled some action/mecha anime opening theme song to me. (7/10)
2) Rainbow
Classic techno/house music inspired song that would have sounded so much better without that high note keyboard synth in the beginning. Thankfully, that high note sound is only used in the beginning. I loved, loved the guitar riffs being played throughout the song in the background. It just WORKS with this style of music. The bass was equally enjoyable and blended the whole song very well. I'm not a fan of the synthesized keyboard solo towards the middle and end of the song; it just didn't fit with the mood and rhythm of the rest of the song. The guitar accompanying the keyboard should have been in the forefront as it sounded great. Chii's vocals were strong throughout the song and had a very rich tone. Overall, I actually liked this track better than Kaguya. If it weren't for the pesky keyboard solos this would easily have been a 10/10 song. (8/10)
Overall, I give Chii Sakurabi's Kaguya a solid 8/10. The lolita fashion singer has improved on her first release and has stuck to what she does best with this single. I felt Rainbow was a stronger song than Kaguya, but both were enjoyable to listen to overall. Though synthesized music is a trademark of the techno sound, it was overused a bit at times (keyboard synth in particular), which dulled the enjoyment of both tracks. However, that being said, both songs were able to shine in spite of that fault, Rainbow in particular.
I hope to get a chance to hear these songs live at a convention sometime soon or you can listen to a preview here!
Social media fiends will be happy to know that Chii is very active on social media sites and is very interactive with her fans. She'll post anything from convention appearance updates to cooking videos to pictures of her cat Gumi's latest adventures.
To find out more about Chii Sakurabi, follow her on social media or buy her music and merchandise; head over to the following sites:
Well, that's all for this months review! Thanks for taking the time to read it. Please post your comments, suggestions, gripes, etc. so I can fine tune my reviews!
Stay tuned for next month's review!
Until then, stay tuned to 91.8 The Fan, where you get Everything You Want, and Nothing You Don't!