Posted on Sep 14 2013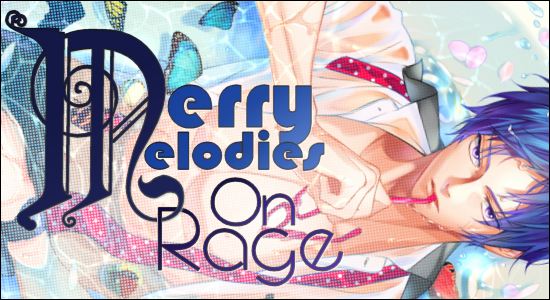 Get set to get wet! It's time to take a dip in this week's Merry Melodies!
———————————————————————————————–
Most people know Kyoto Animation for their girly slice-of-life shows. If you asked anyone their favorite KyoAni series, they'd probably say K-On!, Tamako Market or Lucky Star. Then they made this quick little commercial showing that they can also animate dudes swimming and the internet exploded. Now it's probably the most popular series this summer anime season, and that's how Free! was born.
Oldcodex is not a band that I've heard too much about. The only other thing I know they do a song for is that basketball anime, so I guess it makes sense that they'd do this series as well. While LiSA fills my need for this season's female rock sound, Rage On has that male counterpart that's super upbeat and really heavy on the guitar. If I had to liken it to anything else, I'd say it sounds a little bit like Granrodeo, which is never a bad thing. As always, my crazy obsession with music and animation synchronization is satisfied with all the upbeat parts of the song having appropriate intense moments like jumping into a pool.
Unlike some people, I am not all caught up on Free! I have seen plenty of posts on tumblr that tell me the show is more about drama than swimming though. Seems like the ration is 40/60 actually, which isn't too bad. KyoAni always does decent shows so I'm sure whatever happens, it'll turn out alright. The main point is that instead of animating mostly girls, it's a bunch of guys who take their shirts off and go swimming. And every one of them is super buff. You could grate cheese on some of these abs. You shouldn't though, because they've got swimming to do. Unlike most OPs I talk about, this one is pretty straightforward. It's just a bunch of friends on a swim team.
———————————————————————————————–
You can watch Free! over on Crunchyroll. While you're at it, use our new Anime Directory to help you watch other stuff!