Posted on Jul 24 2013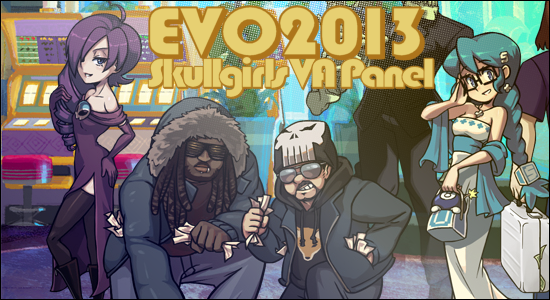 Another gold mine from Evo 2013! The cast of Skullgirls talks about their roles and answers fan questions. Enjoy this lovely panel featuring Cristina Vee, Danielle McRae, Kaiji Tang, Kimlinh Tran, Kira Buckland, Rich Brown, and Sarah Williams.
There were a few drunken recordings that were shared during the panel that we decided was best to cut due to the family nature of our website. However, Fanatics will be getting an uncut version as per usual.