Posted on Jun 18 2013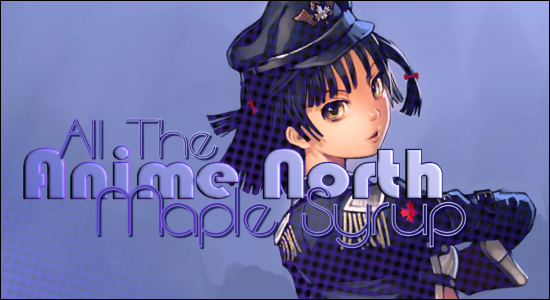 Hello again, people of the interwebs. This is Bobby Henshin with another tale of conventions past.
During May 24th through the 26th I was in Etobicoke, Ontario in the GTO (Greater Toronto Area) for Anime North 2013. The main "stage" of the event was the Toronto Congress Centre, which opened in 1995 as the biggest convention center in Canada. It was trumped in 1997 by the Metro Toronto Convention Centre but regained it's title as the largest in Canada with expansions making it over one million square feet in 2008. Besides the Congress Centre, events were also held in three nearby hotels.
Anime North can trace it's humble beginnings back to 1997 when Donald Simmons held a one day mini-convention at the Michener Institute in Toronto. About 800 people attended the mini-con. It has since grown into the largest anime convention in Canada, with over 23 thousand people in attendance throughout the con, with an attendance cap of 20 thousand per day with 15 thousand weekend passes being sold, and five thousand one day passes for each of the three days. Not only is Anime North a non-profit fan-run convention, but this year's Anime North Charity Auction raised over $10 thousand for the Toronto Sick Kids Hospital.
The convention had a great mix of Japanese and English guests, including Chris Cason (Mr.Popo in Dragonball Z, Ukyo in Ouran High School Host Club, and Face McShooty in Borderlands 2) John Stocker (Beastley in Care Bears, Naga in Bakugan as well as Director for Sailor Moon and Beyblade), Linda Ballantyne (Sailor Moon in Sailor Moon, Kaori Sakiyama in Airmaster, and Wasp in Avengers: United They Stand), and Susan Roman (Melissa in The Racoons, The Girl in the Harry Canyon Sequence in Heavy Metal, and Sailor Jupiter in Sailor Moon) on the English side and Ryo Horikawa (Vegeta in Dragon Ball Z, Kou Uraki in Mobile Suit Gundam 0083 Stardust Memory, and Reinhard in Legend of Galactic Heroes) and Eriko Nakamura (Haruka in IDOLM@STER, Belgium in Hetalia, and Sierra in Record of Agarest War: Marriage) from Japan.
Here at 91.8 The Fan we understand you're all music fans as well as anime fans. That being the case, Anime North more than meets expectations with DJs, raves and concerts. With JRave and DJs the first night, J-Pop Dance Party the second, and many DJs throughout the event. Concerts from Chii Sakurabi, Ryo Horikawa, and Hoshi Furu, the 404s, AWOI and more.
One of the more unique features of Anime North was Super EXTREME Anime Wrestling, a special, pro-wrestling style event held by Great Canadian Wrestling, an Ontario based pro-wrestling company. The idea behind this event is that pro-wrestlers cosplay as anime/video game/comic characters, and then duke it out in the ring. Anyone with an interest in wrestling OR anime, video games, or comics should find this quirky showdown interesting. Fans of both would be at the edge of their seats.
The con may have had a lot to offer, but the con-goers themselves met the quota just as easily! The cosplayers at this convention were a true testament to what it means to be a cosplayer with incredibly detailed and well thought-out costumes (as seen in the gallery). Attendees also set up tables for con-goers to play games if they were bored or in between panels/raves/other shenanigans. But that's not all! There were tables assigned for helping cosplayers to fix their costumes if something was falling off or someone didn't have enough time to add it to their ensemble.
And of course, what would a con be without an Artist's Alley or a Dealer's Hall? If you were looking for merch, or a cool picture to deck out your room, about half the convention center was laid out for your perusal. For the con-goer looking for more than just snack food or Pocky, they had a total of 14 different restaurants around the con so you never had to eat at the same place twice! Not to mention several convenience stores as well.
All in all, this convention has a lot to offer both first time conventioneers all the way to the most experienced of veterans. If you ever find yourself that far North, I highly suggest this convention. Don't forget to pick yourself up some maple syrup while you're there as well. Until next time, I'll see you at the next convention!