Posted on Oct 07 2012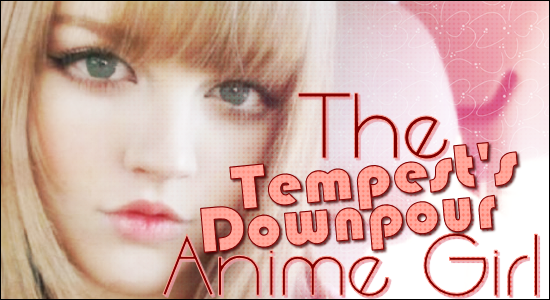 A truly unusual person has been getting a lot of newsworthy attention lately. Anastasiya Shpagina, known as the "anime girl," has twined the threshold between reality and fantasy in a beautiful and unsettling way. Using makeup, she crafts her face to look like her beloved anime characters.
I know what you're thinking: cosplayers, right? You couldn't be more wrong.
She goes beyond the false eyelashes and wigs of your average con-goer. Instead, she builds optical illusions to make her eyes resemble the anime stereotype and she dusts her nose in enough makeup to make it fade into non-existence. Her hair is a bright fire hydrant red and her eyebrows are penciled in entirely.
The effect dives headfirst into the uncanny valley. She honestly looks like a walking anime character in the real world. It reminds me of those big-head anime costumes: the full-body suits that are built to look like walking mascots.
Creativity and dedication are two words I'd use to describe the art this girl is doing. But there is, of course, a more unsettling side to this story.
This goes far beyond "cosplay" or "art" – Anastasiya transforms herself into an anime character every day. There's the two-hour makeup process and then there's the extreme dieting. She even wants surgery to make her eyes permanently huge. And once something so surreal becomes a lifestyle, it has complications.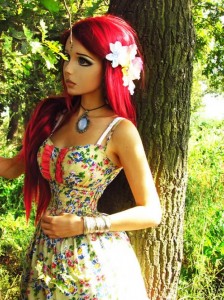 She still wants to lose more weight.
Anastasiya has said that sometimes people react to her negatively. And if the published articles and interviews about her are any indication, many people think she has a mental disorder.
However, her facebook fan page boasts a whopping 6,917 members at last count, with over 4k likes and 4k people talking about it. So perhaps the opinions of some don't reflect the opinions of all.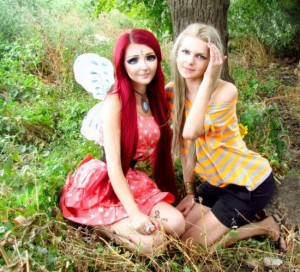 I tried to keep my opinions out of this one, but let your voices be heard! What are your thoughts? Comment below.