Posted on Jun 03 2012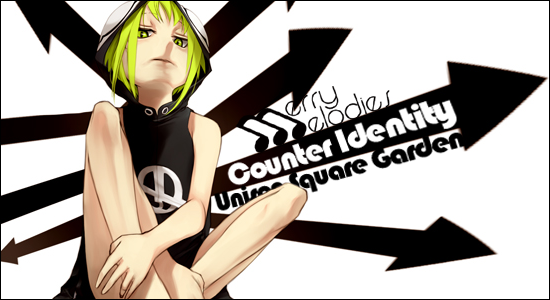 Reruns don't happen very often in Japan, so when they show up you know it'll be pretty awesome! Check out this one with this week's Merry Melodies!
———————————————————————————————–
As far as I'm aware, there have only been three series to get reruns: Naruto, Gintama and Soul Eater. I've seen the themes for Naruto's and Gintama's, but when Kibs discovered Soul Eater had some good ones, I was very impressed with them as well. While the music isn't on the same level as the original first opening by T.M. Revolution, the animation style is more appealing.
I said that Counter Identity isn't as good as Resonance, but that doesn't make it bad by any stretch. If it sounds a little familiar, that's because Unison Square Garden also does the opening for Tiger and Bunny. It's a little faster paced than Resonance, which gives the upbeat action feel that Soul Eater has and also matches the new animation.
The original openings were very dark and ominous, but this one is very bright and flashy. While the carnival is still happening at night, there's plenty of colorful lights to help draw a new audience into watching Soul Eater the second time it airs. I also like how it shows some of the villains that show up later, like Arachne.
———————————————————————————————–
QUESTION TIME! Do you like the new version or the original better? Would you mix and match if you could?
–
You can watch Soul Eater over on Funimation! While you're at it, use our new Anime Directory to help you watch other stuff! http://bit.ly/AnimeDirectory