Posted on Aug 23 2012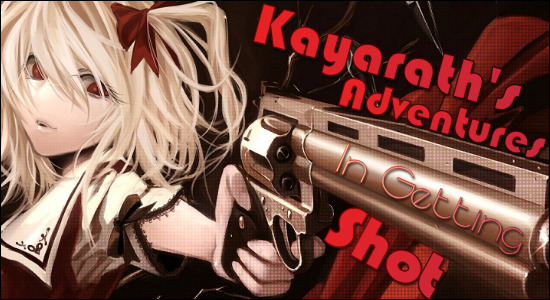 I hate to say this, but I don't think Headshot is an enjoyable film. Of course, calling it a bad movie is too simplistic. Like the movie itself, my verdict is a compromise. I guess I'll need to go to the beginning at this point.
Going to Otakon 2012, I really wanted to cover a movie premiere (if you're desperate for a drinking game, take a drink every time you read the word premiere and/or Headshot in this article!). It was a tactic that works well for me last year so I naturally wanted to repeat that. However, my plans were stalled by the lack of anime movie premieres. While Mobile Suit Gundam Universal Century's volume 5 and Madoka Magica's finale did both premiere, I really couldn't cover them due to not watching either series before hand so I would be largely lost. That left the live-action movie premieres, so I attended the Friday night premiere of Headshot.
Headshot is a movie about a hitman who got shot in the head during one of his "jobs" (hint: it wasn't cooking at a noodle shop) and ends up having his vision turn upside down. He then has to fight his way through a gang seeking vengeance due to his "work" (hint: they weren't upset about over cooked noodles). The following sentences would suggest that the movie would be full of intense action scenes and funky camera tricks designed to create an awesome action movie. Well it's not that type of movie; not at all.
Overall, the movie is slow and solemn. It takes the time to let the scene and situation sink in, like the way you would savor a bitter coffee. Characters take the time to talk to each other, consider morals, or just go from place to place. The complete story also takes a while to come together. There's a lot of switching between past and present. As you go along the movie, flashbacks from the past shed light to the actions of the present. As the story progresses, we eventually learn why things turned out the way they did.
For example, we learned how the protagonist, named Tut (this movie comes from Thailand, and therefore has names from Thailand), became a hitman in the first place. He started out as a straight arrow cop who fought against corruption and darkness… and lost… badly. After suffering defeat and lost, he eventually decides become an "assassination expert" for a person known only as "Demon" in order to fight evil by killing evil people. He's even willing to go as far as disguising himself as a Buddhist monk in order to get close enough to his target. Impersonating a religious figure for the purpose of murder is a jerk move, even if it was for a noble end.
That illustrates a theme of the movie; the battle of good and evil and the large morally ambiguous no man's land in between the two. The battle between good and evil is the central idea behind "Demon's" philosophy. He explains that good and evil "genes" are in conflict and maybe modern society favors those with the evil ones. This creates an evil dominant society and "Demon" wishes to stop that via assassinations, and wants Tut to be one assassinating.
While Tut does go around shooting people on a regular basis; the movie really isn't about shooting people. I would compare it to how old school Dungeons and Dragons does fighting. While fighting does happen, it's something you get done with so you can get on with the plot. You're not meant to enjoy the fighting scenes for their own sake. It's an up spike of action to punctuate the calm. It about the tension of the whether the major characters live or die.
While the major characters have noble enough goals, they generally go about them in a jerkish way. While I do understand the characters' motivations, that doesn't mean I like them. It's hard to like a character who does ignoble things. Even the antagonist is like this. It seems one of the men Tut killed had a son who doesn't like the fact that his father was murdered. When a person is avenging their father's death, they're generally given a lot of leeway in doing so. In the quest for vengeance, he puts his sister in danger, which is what offends Tut.
It's pretty interesting what offends or doesn't offend a character in Headshot. Tut literally gets his genitals severally burned by the antagonist yet Tut never really holds a grudge over that. While most men would be greatly offended by that, Tut understands being a hitman may involve receiving horrible torture by the survivors of the people you kill for a living. Yet what sets Tut off is the antagonist placing his sister in danger as part of his plot for revenge. The antagonist, in turn, really has no ill will towards Tut, even though Tut killed his father. He understands that while Tut did pull the trigger, he only did so because someone else told him to. What offends him is Tut insulting him because he put his sister in danger. It's presents some interesting things to ponder.
Another thing to ponder is Tut's stint as a monk. I can only wonder why they would have Tut become a monk during the movie. Perhaps it's meant to be a metaphor about dealing with conflict. How attempting to defeat it is pointless and the answer is to seek peace within yourself. It could show Tut's character development as he first uses the monk robes as a disguise but later comes to appreciate the peace of mind that being a monk can provide.
Sorry if I'm too analytical; you sort of have to be in order to get the movie. Headshot has a plot and won't spoon feed it to you. It's quite ambiguous, meaning you won't get perfect information and will be in the dark as much as Headshot's characters are. Honestly, I feel the best thing to do after watching Headshot to hang around in a coffee shop and discuss the finer plot details while drinking micro-brewed espressos.
I don't think this movie is meant to appeal to the average anime fan mindset. Even though it was a premiere, Headshot was shown in one of Otakon's smaller viewing rooms (and barely filled it halfway). The Secret World of Arrietty (reviewed by Molly some time ago), on the other hand, filled up the largest viewing room even though it's a two year old movie (which I loved BTW). If you're looking for a movie to enjoy, Headshot is not for you. However, if you're looking for a film that may turn your perception upside down, that will give you a new outlook on what movies can do, that's really gritty and a bit dark, then Headshot may be worth setting your sights on.