Posted on Aug 16 2012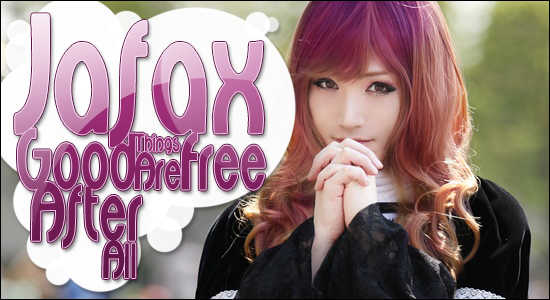 Hello everyone! Your favorite Toku DJ is back again to tell the story of an awesome "free" anime convention in Allendale, Michigan. The Japanese Animation Film and Art Expo, or Jafax for short, is a convention held in June every year, created by Rob Grimes, at the Great Valley State University that is actually run by the students and faculty of the university itself. Last June 23rd marked the 17th Jafax at Great Valley State University. The faculty is nice and friendly, and they make sure that no one goes hungry during the con by selling pizza, chips, and pop lunch for $5. Or you can take part in the large picnic that they hold during the first day of the con, nearby the large clock tower in the square.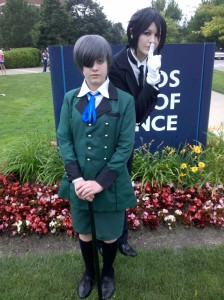 Guests of the convention included singer and songwriter Salia from Unicorn Table, best known for her songs in "Vandread", "Cutie Honey", and "Flash". She is also known for singing the ending theme to "Hyakujuu Sentai Gaoranger", the series which Power Rangers Wild Force was based on here in America. Another guest on the roster was Amy Howard-Wilson best known for her role as Nova in Starblazers. Also included were Bob & Emily Dejesus who are the creators of Studio Capsule, along with Doug Smith who is best known as Golden Boy in his ADV days. In the artist ally we have Kristene & Joe Onyskow, creators of Dragon Spirit Studios and James Dawsey & Dan Houser, the creators behind Vigilance Press. Another big guest was Jan Scott-Frazier, Producer and Technical Director behind the futuristic cop anime Ghost In The Shell. Then last but not least we have Mark Crilley, comic artist and children's book author.
From personal experience I would have to say this was one of the most fun and most well-kept conventions I have ever been to. It had plenty of neat things to do and security was upheld extremely well with no complaints. One of my personal highlights was a decently organized Sentai focused panel.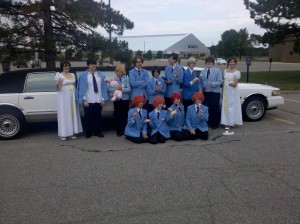 However, if I had to critique a few things I would say that there weren't that many panels to attend so it made it really hard to figure out where to go to next. With the amount of people attending, the hallways were very cramped and hard to move within. I found myself struggling to get outside, and with the outside temperature being 95 degrees, it was a bit difficult to deal with. The panels and events were also held in four different buildings, which were a good six minute walk from each other. This made walking between the panels a good exercise, yet could hamper cosplayers with costumes that might not breathe well.
Regardless, my overall experience was enjoyable, all things considered. I think with a little tweaking this medium-sized convention could become a perfect getaway for any anime fan. So if any of you get the chance to go to Jafax in Allendale, Michigan you will not regret it.
This has been Bobby Henshin with another "Tales of Convention Adventures".