Posted on May 26 2011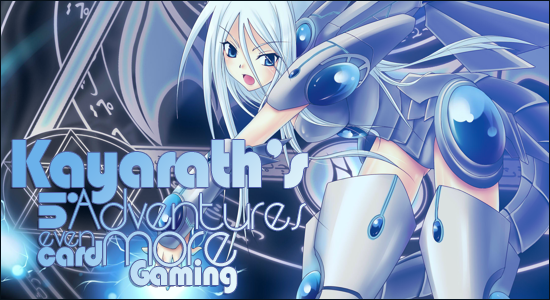 I'm sure you've been to an anime convention (or con) and thought to yourself, "I sure hate catgirls! I wish I could throw stuff at them!" We here at The Fan can't (officially) condone assaulting catgirls (no matter much they deserve it). What we can condone is playing cards games that simulate such acts. Whack A Catgirl is one of those card games.
The goal of Whack a Catgirl is to win! Err, I mean, the goal of Whack a Catgirl is to score the most points! Umm, the goal of Whack a Catgirl is to grab things and throw them at a catgirl! That's it! It's the most cat girl filled card game ever produced by Asmadi Games. What can I say about Asmadi Games? Let me put it this way; they also produced "We Didn't Playtest This At All" and its expansion/sequel "We Didn't Playtest This Either." Hey, at least they're honest.
Playing the game is the mental equivalent of eating pocky (which is an in game action). It's a lite enjoyable game that plays quick and easy (like your mom! (yeah I went there! (I think I'm overusing parentheses now))). Seriously, this game is easy to learn. You can grab people who never even heard of cat girls and have a game running faster then Kenshiro can kill a guy.
It's obviously not the deepest game I've ever played but it's not completely mindless either. You can either grab stuff or throw stuff every turn. There's advantages to both hoarding items and to having none at all. Every item and action card type has a unique power but they're mostly easy to understand if you take a moment to look at them. The thinking is generally about what to do this turn and not towards constructing ridiculously complicated long terms plans where you launch dragon knights from turtle cannons.
The real point of the game is to laugh. There's a "Yaoi Manga" and a "Ninjas!" card; how can you not find that amusing? Every card has unique flavor text and some of them are really funny. One of my friends literally broke down laughing after reading one of the cards. Being versed in anime and fandom is required to understand some of these jokes but that shouldn't be a problem here, should it?
Therefore, Whack a Catgirl would be the most fun at an anime convention. I imagine the cards are more hilarious when you can point to the real life things the cards are suppose to represent. The game package is the same size as a poker deck so it can easily fit into any con kit. You can even squeeze in a game with only two square feet of playing space. It was even playtested at KurisuCon, and if you can't trust the folks at KurisuCon, who can you trust?
Now I could go on about how the card layout is simple but informative (which it is) or how nice I think the card art is (I do like it) but I don't think I can sway your opinion on the game either way. One look at it and you'll pretty much make up your mind on it in the first five seconds. I mean, come on, this is a game where you throw stuff at catgirls! WHAT ELSE DO YOU WANT?!?