Posted on Dec 21 2011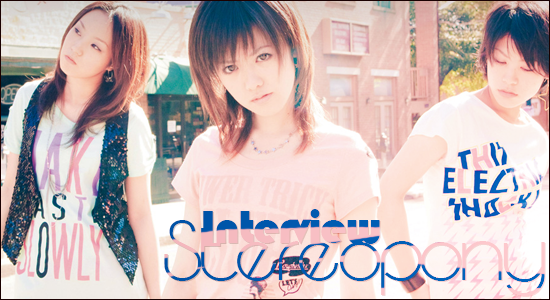 During Anime Boston, Christmas got a chance to sit with the three person rock group, Stereopony. Blast from the past, we decided to bump this during the Christmas season for anyone that hasn't seen it!
The girls formed their powerhouse group back in 2007, and are currently signed to Sony Music Japan. The trio is made up of Aimi, Nohana, and Shiho who are the lead guitarist, bass guitarist, and drummer respectively. In their time as a group anime fans have become familiar with the band through songs such as, "A Single Petal Piece" (Hitohira No Hanabira) which was the seventeenth ending of Bleach, and "Beyond The Tears" (Namida No Mukou) that was used as Mobile Suit Gundam 00's second opening theme.
Avid anime fans and newcomers alike got to see the girls light up the stage at Anime Boston, which Christmas adeptly described to the rest of the staff as a, "half concert, half rave" experience. So it was only natural to ask them about the energy they felt from the fans in the audience.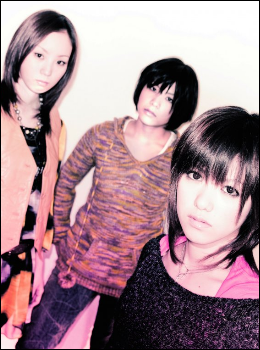 Aimi stated, "It's really happy to see the honest response coming back from the audience here in the US. It's very visual and really great to hear. We really like that." But how does that differ from a Japanese audience? "It's more energetic," Aimi continued, "There's much more power here in America compared to Japan."
Cosplay is a little bit different from culture to culture, so what do the girls think of cosplay in the United States? The girls seemed to share a similar response, "I would like to try it. It's really eye catching. So, I'd love to try it."
The girls themselves were then asked about what their favorite thing is here in America, which proved to garner an interesting response. Aimi stated, "Mainly the communication in general. Just like you interviewing us right now. Just this reaction, you know this whole communication. And of course we love the communication from live performances as well. There's always something learned from being outside of Japan. Just to communicate with people in America. In some aspects it is similar to people in Japan. But, you know, that's something less discovered." That in itself is fairly interesting considering most Japanese guests sometimes struggle with the language barrier, but it is a very positive spin to their trip.
Christmas then asked about the nitty-gritty of their songs becoming anime themes. Is there any sort of central process or how is the writing done for a show versus for an album? Stereopony explained the procedure simply, "It really varies, depending on the anime, but for the most part we would bring in the song and depending on the anime our lyrics could vary depending on what the vibe is on the various shows. It's a process."

Stereopony's lastest song, "Thank You" (Arigatou), was made for the movie "Tengoku Kara No Yell", and as such we inquired more about the song. Aimi once again chimed in. "The main character on the song is someone who we really look up to. When we first started playing the music it was someone we really respected. It was a song about him," She paused, but continued to add, "He passed away already, but it was a song for him just showing thanks and all of the respect to him."
Still fresh in our minds and the minds anime fans alike, we asked about the relief effort in Japan and what Stereopony might be doing to help aide it. "We were actually touring Japan when that happened. Just a couple days after we played in the Tohoku area the earthquake happened. It was very shocking for us to see that, but we are back on tour again and setting up donation boxes. Just anything that could help the people involved. We feel like that is what we could do with our music."
Lastly, we asked if the group had any messages for their fans? To which they replied, "It is a devastating situation in Japan right now, but hopefully through our music, people will be able to listen to it and maybe get some positive energy and bring that back to Japan." The trio ended by saying, "Even if it's very little, we hope to send that message out and thank you all for your support."
Fans of Stereopony can visit their website for updated news on the band. In relation, we would like to thank both Sony Music Japan and Anime Boston for making this interview possible.