Posted on Feb 07 2011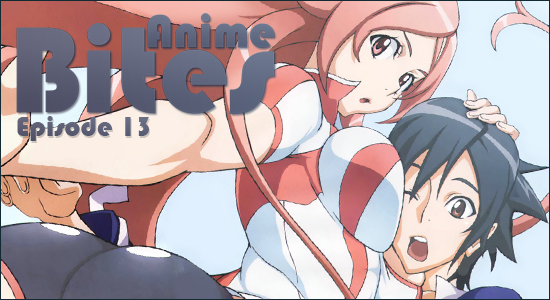 Anime Bites is back, and with a vengeance! The new anime I'll be sinking my teeth into is Dragonaut: The Resonance
———————————————————————————————–
Dragonaut: The Resonance – Episode 1 – A Promising Start
———————————————————————————————–
Animation
Animation is fairly decent quality, fair work for Gonzo. I don't see it becoming a big problem, but then again, a lot of anime have started off just fine, and then their budgets die off, and so does the animation, let's keep our fingers crossed.
Soundtrack
Not gonna lie, I hardly noticed the music during this episode. Though I used the soundtrack for the background music. I also like the opening, even if it does remind me of a certain other song.
Story
It shows promise, naturally this show will do everything it promises, and leave us feeling fulfilled and nowhere disappointed.
Characters
So far each character feels like a cookie cutter, which isn't necessarily bad, if they don't simply just stereotype their way through the show. We'll see how things progress.
Wrapping up
This show might just be the awesome show it's made out to be by the first episode. Here's to 24 episodes of non-disappointment.
——————————————————————————-
You can watch Dragonaut: The Resonance on Funimation. Or purchase this series on DVD – Part 1 | Part 2.