Posted on Jul 04 2010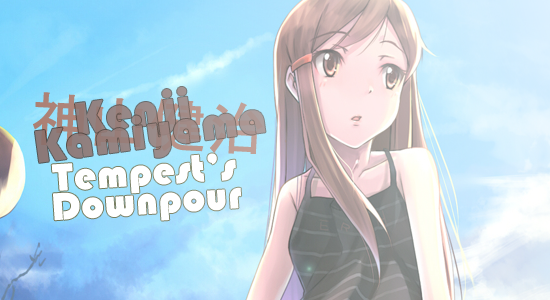 During AnimeNEXT I sat down in a room full of people and we all got to collectively interview Mr. Kenji Kamiyama. I'm here to share with you a little information I learned from that interview.
Kenji Kamiyama has made a name for himself with shows like Ghost in the Shell: Stand Alone Complex and more recently, Eden of the East. As a writer/director/artist/etc. Kamiyama has been involved in different anime ranging from Kiki's Delivery Service to Blood: The Last Vampire.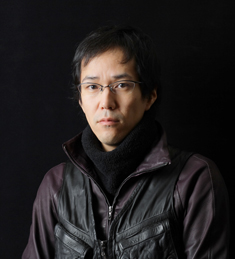 Kenji Kamiyama
In 1996, after working as an artist for Akira and Kiki's Delivery Service, Kamiyama was invited to join Team Oshii at Production I.G. where he wrote the script for Blood: The Last Vampire.
He debuted as director for Mini-Pato, which lead to him taking over the Ghost in the Shell franchise. He is currently working as writer and director of Eden of the East.
"Writing is the most creative (medium) because when I paint or draw there are limitations where I can't depict what I'm thinking," said Kamiyama. "Writing is an easier (way to communicate)."
Kamiyama tends to deal in plots revolving around older characters with mature issues. He said he likes to make the characters relate to the viewers in some way and hopes this will attract mature viewers to this medium.
After joining Team Oshii, Kamiyama began taking on projects Mamoru Oshii had first created. Kamiyama followed his example of Ghost in the Shell, but felt as though he was making his own style based on Oshii's work.
He intends to continue to work with the themes of younger people having a problem and a hope for the future. As a director he believes those with greater ability or privilege should help the people with greater need.
"The people with power, money and position should do something to make the world better," said Kamiyama.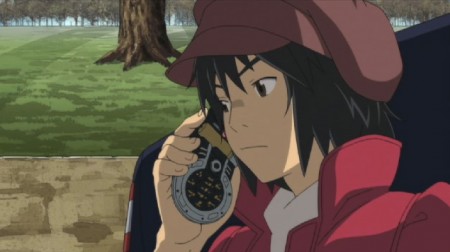 Akira, from Eden of the East, on his cell phone.
Now Kamiyama has branched out into working on his own creations. His most recent project, Eden of the East, focuses on a modern setting that includes themes of warfare, cell phones and two young people in a very intense situation while reality and Sci-fi intertwine via technology.
"(In Eden of the East) reality becomes more close to Sci-Fi," said Kamiyama. "This sort of thing is happening in the real world already so I wanted to make the experience feel casual."
He has one message for young people who wish to pursue creativity in their lives: "Never give up."