Posted on Sep 15 2010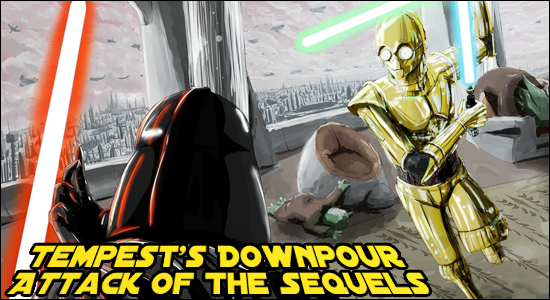 I don't know if you guys got the memo, but the world has run out of ideas. For years now, major forms of entertainment across the globe have all fallen under the same rule: if it's not a sequel, you won't buy it. The sequel strain can be felt most strongly in the video game world.
Stop into the local game store, and nearly every title has a number tacked onto it. Every now and then the companies get smart call the follow-up "Brotherhood." There are sequels out for games that were released just a year ago, and sequels out for games released over twenty years ago. It seems the world has gotten desperate enough that they've revived the Tron franchise, which will probably blow just as much as it did the first time.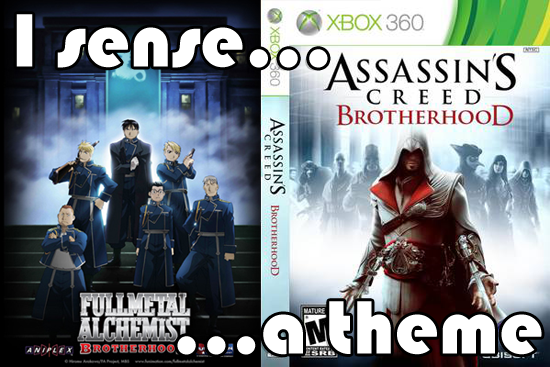 But why reuse the same ideas? One argument I keep hearing through the video game grapevine is that if you have to pay sixty bucks for an experience, it might as well be one you know you're going to enjoy. Sonic, Mario, Samus, Lara Croft and anything in the horror field relating to Silent Hill or Umbrella Corp have been fan favorites for between ten and twenty years so it follows that any games about such characters/concepts will deliver exactly what is expected.
So why bother trying something new when it costs your entire paycheck and you'd get pennies back for the dollars you spend? And by that end, why would companies invest in a new concept, when catering to an existing fanbase will ensure a financial reward?
It seems like all the money is invested in developing the technology, rather than creative new ideas. The three major game companies are competing with motion activated sensors that remind me distinctly of the 80's version of what Virtual Reality would be, except with a lot more bugs and lag.
The Wii took the first step forward by giving us a remote control that doesn't even register half the time. Now the Xbox is creating some kind of illusion where you just flap your arms and the TV knows it (I give it a week before people start complaining that it doesn't work). Meanwhile, the PS3 has ripped off both companies by combining a remote with a motion sensor that is somehow related to that old eyetoy which, in the past, never gave us anything but grief and weird caricatures of our faces.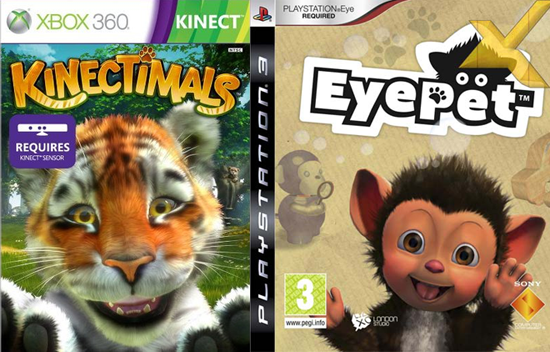 To make matters worse, PS3 and Xbox are copying each other's games for the new release. Both will have scary looking smiley pets that seem to be limited to fifteen actions. I can see that entertaining kids for about a half hour before the disks are left to gather dust for eternity. Then there's a series of action games that certainly sound interesting, but remind me strikingly of Wii Sports Resort.
For now, the PS3 is re-releasing Heavy Rain for the Move system. So instead of mashing buttons, you'll be flailing your PS3mote (is that what they'll be called?) to get you more into the game – and I actually believe this will be a fun experience full of immersion, if the giant colored ball at the end of the remote doesn't distract players too much.
Once again we're continuing the never-ending cycle of video game companies re-releasing existing games to match the new technology. Not a single new idea so far.
Twenty years ago, video games were a fresh concept in a world breathing creativity and exhaling new ideas. People came out with new and unreal concepts like blue hedgehogs in running shoes and turtles with ninja powers who talk like the customers at Quickcheck. Now, we're straining to get at the bottom of the barrel and praising the overuse of stale ideas while our dreams of virtual reality are filtered through lag and glitches.
Kibs:
lacking question of the day
Tempest Wind:

why isn't there any decent yuri?
Kibs:


I meant
question to get the audience involved
Tempest Wind:
…
Who here can act out some decent yuri?
there,
audience involvement
=)
Kibs:

Question of the day: Who here can act out some decent Yuri?