Posted on Sep 13 2010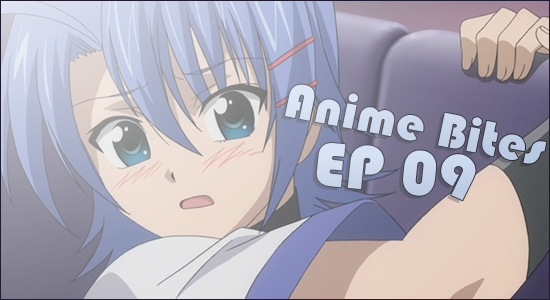 Welcome to Anime Bites, where we apparently reference abridged series.
———————————————————————————————–
Demon King Daimao – Episode 09 – The Marriage Interview Chaos
———————————————————————————————–
Animation
Consistently good throughout the whole episode, I was kind of creeped out by the inter-dimensional v*****, though.
Soundtrack
Still love the intro, nothing much has changed, the soundtrack is good as usual.
Story
With 3 episodes left, it seems like the plot is actually starting to happen, up until now everything sort of seemed like it was just setting up the plot, let's hope they don't rush things in the end.
Characters
Where's my freaking Lili? This series needs more of her, and I won't rest until I get my way. It was last episode, I believe, but did anyone notice that purple got tentacle raped? And now it makes a comeback? She's all into those crazy weird fetishes, isn't she?
Wrapping up
More Lili, less purple.
——————————————————————————-
You can watch Episode 9 on Crunchyroll or on The Anime Network. Or if you're a stickler for censorship, you can pick up the DVD here, or the Blu-Ray (Part 1 – Part 2).
Question of the day – What completed anime should I review next?