Posted on Sep 06 2010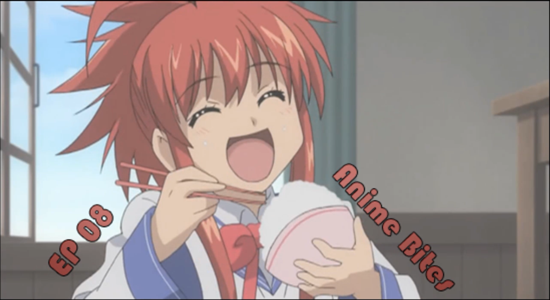 It may not be done by Kibs, but I, Christmas, have done my best to make this episode enjoyable.
———————————————————————————————–
Demon King Daimao – Episode 08 – Do you have a crush?
———————————————————————————————–
Animation
Not too much action, but the fight scene animation was still pretty decent. Nothing too over-the-top this time around though.
Soundtrack
Other than the fact that i had to pay attention to make this review, the music is the only other reason I stayed interested. Great tunes as usual.
Story
I'm not sure if anything story-wise happened. I still don't know who that blond haired guy is, but they better get to it, with only four episodes left.
Characters
There wasn't even that much character development. It's like the whole series got too cool and just stagnated.
Wrapping up
Okay episode, I suppose. I feel like I wouldn't have missed anything by skipping it though.
——————————————————————————-
You can watch Episode 8 on Crunchyroll or on The Anime Network. Or if you're a stickler for censorship, you can pick up the DVD here, or the Blu-Ray (Part 1 – Part 2).
Question of the day, was this episode boring for anyone else, because it seems like they spent a whole lot of time explaining absolutely nothing?