Posted on Aug 31 2010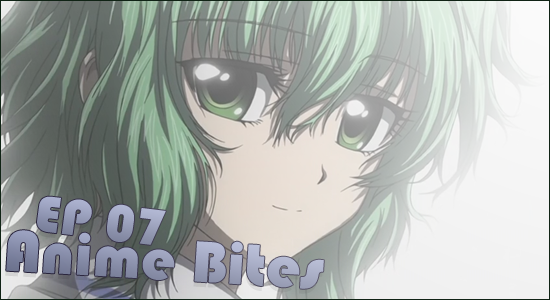 Stealing Kana's thunder today, and posting up before her. We're gonna go with that as the reason I'm late this week. Maybe I should just switch to Tuesdays.
———————————————————————————————–
Demon King Daimao – Episode 07 – The hero appears.
———————————————————————————————–
Words, we read them
Animation
Okay, seriously, wth? I can't even explain in words what happened in this episode, it's like TTGL's episode 4 mixed with episode 7 (I think) of Seto no Hanayome, with a dash of the naruto guest animation debacle. Watch it for yourself.
Soundtrack
Good music during this episode, the instrumental remix of REALOVE:REALIFE is a nice backdrop to all of the action going on.
Story
We still don't know who that mystery blone haired guy is, the one who shows up in all of the flashbacks, and if he's the main antagonist, you'd think we'd know a little more about him by now, with less than half of the series to go?
Characters
Looks like we're going to see some drama happen with the useless kid, now that he's gained enough power to actually accomplish things.
Wrapping up
A good episode, with some nice bites of action here and there, but you're distracted the entire time by the what the farkery to really notice.
——————————————————————————-
You can watch Episode 7 on Crunchyroll or on The Anime Network. Or if you're a stickler for censorship, you can pick up the DVD here, or the Blu-Ray (Part 1 – Part 2).
Our question of the day, what did you think of the new animation style, did you like it, did you hate it? Do you just not care? Comment and let me know!