Posted on Jan 05 2010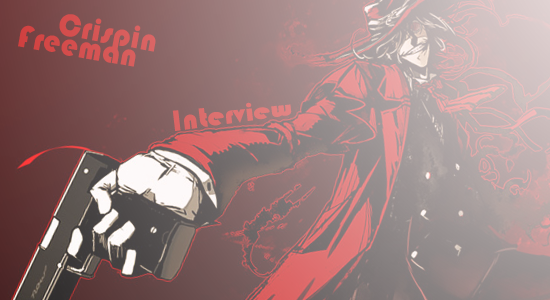 Crispin Freeman showed up on the show on Monday for an interview on Kana's Korner. Listen in as we talk with Crispin about his roles in Haruhi, his ability to do the Hare Hare Yukai, his first dubbing experience with Slayers, and some awesome tips for those looking to be a better up-and-coming voice actor. During the interview we also touched on his classes, seminars, and all the ways you can stay in touch with your favorite Voice Actor!
How Can I Stalk Crispin Better?
Crispin's HomePage
Crispin's Twitter
Crispin's Youtube
Crispin's Facebook
Crispin's Fansite
Crispin's Mythos Cafe
Crispin's Myspace
Anime & Video Voice Acting Workshop
Character Archetype Voice Acting Workshop
Crispin Freeman Anime Mythology Seminar
Script Adaption for Anime Dubbing