Posted on Nov 17 2017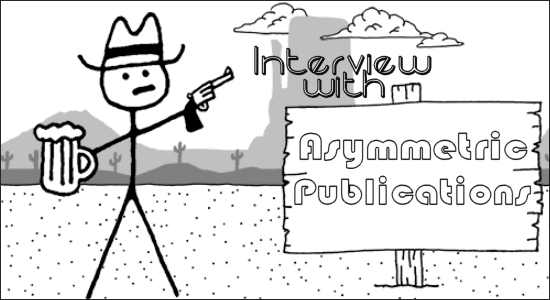 Howdy folks. We got Zack Johnson and Kevin Simmons of Asymmetric Publications to come visit our homestead. You might better know these partners as Jick and Hotstuff from the Kingdom of Loathing. Come sit a spell and learn about some of the most improbable game developers this side of Texas.
How To Stalk Asymmetric Publications:
Edit: Less then eleven edits were made to improve this post. It's ridiculous; it's not even funny.