Posted on May 12 2014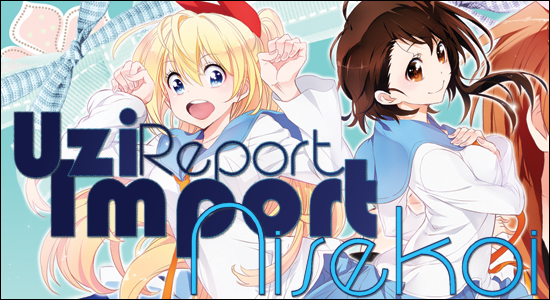 Here we are with another week into the Uzi Import Report! This week we'll be delving into the realm of lighthearted romance and gut-splitting comedy. Our focus for this week will be the hit romantic-comedy anime from this season, Nisekoi! However, before that, we'd like to remind you that this is a bi-monthly column which will be looking into anything from Japan that deserves (or at least people think deserves) to be localized outside of Japan. At the end of the article, I'll give the series a rank based on its chances of localization. The rankings will go from zero to three:
0: No chances
1: Slight chances
2: Moderate chances
3: Extremely likely
What is Nisekoi?
Nisekoi is romantic-comedy manga series that was created by Naoshi Komi. You might remember it from last season of Simulblast (by the way, don't forget to vote in this season!). The series was first published with a one-shot in Jump NEXT!, and was officially serialized in Weekly Shounen Jump. VIZ Media licensed the manga and is publishing it both in print and digitally with their English edition of Weekly Shonen Jump. An anime adaptation created by Shaft also premiered January 11, 2014.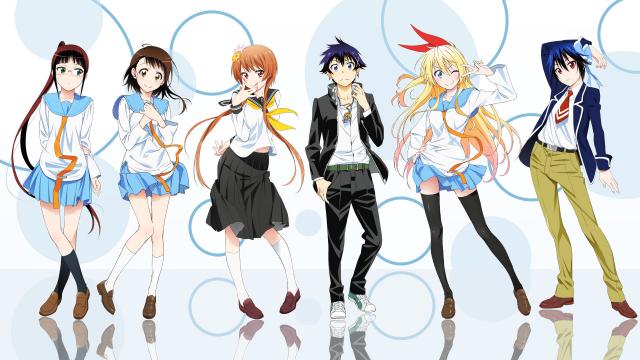 Nisekoi focuses on the "false love" created between two of the main characters, Raku Ichijou and Chitoge Kirisaki. Both of their families are rivaling gangs that have been at each others throats for years. To put an end to the fighting, the leaders of both gangs decided to have their children become betrothed to each other. Now, put into a situation that was created with no consideration to their feelings at all, Raku and Chitoge must put on the roles of false lovers throughout their entire high school lives. Just like with any other romantic-comedy series, their journey will be ridden with plenty of troubles.
This slideshow requires JavaScript.
Localization Rank: 3
Reasoning:
I think this might be the first tine a series received full marks with the Localization Rank. It's no surprise, because there's no doubt in my mind that the Nisekoi anime will be licensed in the West. Romantic-comedies are a prevailing genre in the West. Aside from battle-crazy series like Naruto and Bleach, there are still a lot of other anime fans who enjoy slice of life series, like Anohana and Clannad. Since VIZ Media already holds the license for the manga, many people would think that they'd be the ones to license the anime; however, this is not the case. My main reasoning as to why Nisekoi will get localized is because of Aniplex. The Nisekoi anime adaptation was created by Shaft, a subsidiary of Aniplex, so there's nobody else except Aniplex of America localizing the series in the North American region. Hopefully Aniplex USA will go easy on us with their hardcore pricing. Til then, you can watch the anime on Crunchyroll or Daisuki.