Posted on Sep 07 2014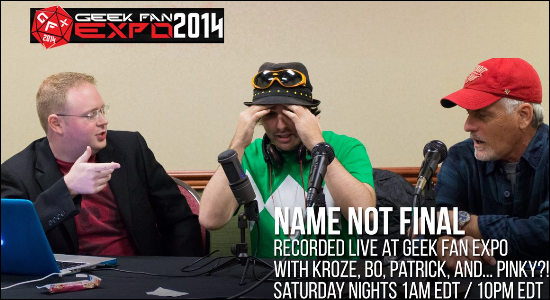 This week the guys from Name Not Final crash Geek Fan Expo and discover they've left out some cheese for a special guest!
Viewer discretion is advised. Name Not Final occurs between 10 PM to 6 AM PST and as such, the show might contain strong language, crude humor, or (im)mature themes.
This show is currently unavailable for download as the show has been archived for our Fanatics. If you're a Fanatics then please proceed here to listen to the episode in its entirety.