Posted on Sep 14 2014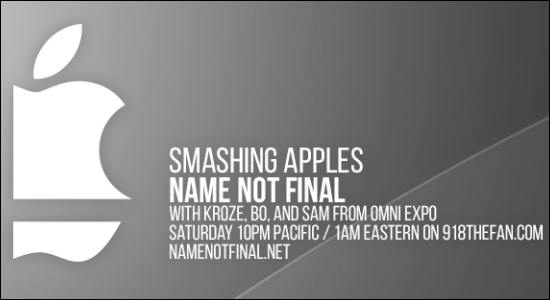 Are the trio at another convention? No? Maybe? Where in the world are the guy's from Name Not Final?!
Viewer discretion is advised. Name Not Final occurs between 10 PM to 6 AM PST and as such, the show might contain strong language, crude humor, or (im)mature themes.
In one week's time the show will be archived in our Fanatic section!