Posted on Jan 12 2014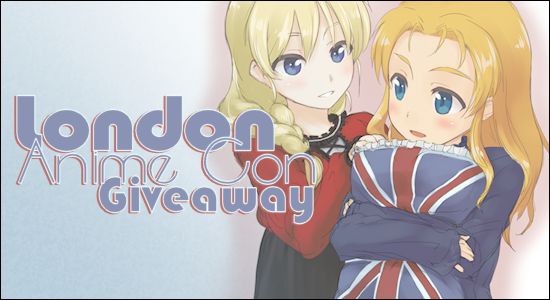 London Anime Con wants you to attend their convention. Find out how!
London Anime Con is a two-day convention held at the Rocket Complex on February 8th to 9th in London. You'll get the chance to meet Colleen Clinkenbeard and MasakoX. Many other guests have been announced, and can be found featured here. If you're in the London area and want a chance to win a free pair of passes into the convention then keep reading. We'll be giving away one pair of tickets in total!
How To Enter
Do I have to do all those things? No! You can choose to do one, but doing all three will help increase your chances on winning. Make sure that you're following us on Twitter so we can direct message you if you win, you have messaging enabled on Facebook, and you check the e-mail you signed up with.
The giveaway ends January 26th at 11:59 PM PST!