Posted on Jan 03 2014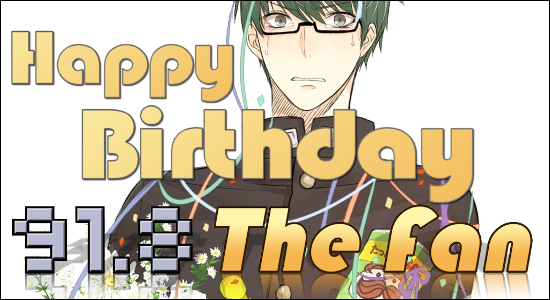 It's another year which means we've come upon 91.8 The Fan and Brie's birthday. It's both thrilling and somewhat heartwarming to know that the radio station we all love today has existed since January 3rd, 2010.
For a good deal of you that means four years of support, irreplaceable experiences, and a lot of time spent listening to the radio. However, for others it's a chance to become apart of a community of like-minded individuals that tend to love one another. From the stand-point of someone who has been here since the beginning, there's a feeling that's indescribable to know so many fans keep coming back and enjoy what we produce on a twenty-four hour basis. I don't think any of the staff expected how the site has changed and molded us not as workers, but just as people.
My biggest experiences deal with conversing with people I had never thought I'd get to talk to. It has also given me skills to redefine my career in ways I wasn't sure was possible. It's also given me a family. Not just friends that I can laugh with and share my worries, but relationships that have made a deeper impression on me then I usually care to admit. Holidays and other major events feel more fulfilling with my crew of minions. I constantly think, that despite distance and other hurdles, if I've ever thanked any of them enough for listening to me cry, rage, or laugh. So if I haven't, bogged down by work or the awkwardness, I'd like my entire staff to realize how grateful I really am.
But let's face it, you've heard it a thousand times, but let's say it a thousand more, "Without the Fanatics we wouldn't be here today." Our staff only has so much of an ego to work on before it stutters out and no one is there to tell us they've enjoyed our hard work. Not only have some of you listened and commented, but others have actually thrown money at your screen that's magically reached us. It's extremely amazing to think that there's enough people who like what we do to visit daily, find us at conventions, or even seek out our autographs. The fans are a driving force behind the site and all of you have allowed many of us to discover something we truly enjoy. For that, I thank you.
For this year, I'd like to hear from these very people how 91.8 The Fan has affected them and what we can do to continue to be the best we can. If you have a story to share, thanks to give, or even a suggestion to make then feel free to comment below.
Sincerely,
Jackie "Kanashimi" Florian
P.S. We went old-school this year and went with a Pokemon tournament (like our first birthday!), but we expect several other give-aways this month and next as well!
P.S.S. If you like "BIRTHDAYCAKE" you can use that coupon for 15% off in our store for a week!