Posted on Sep 28 2013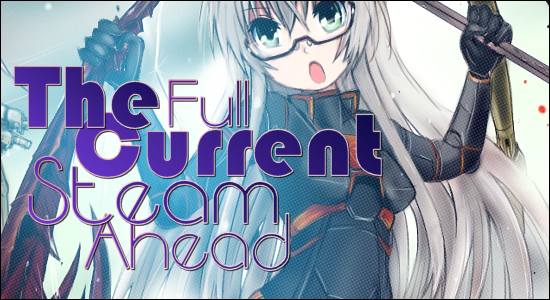 Valve has been stirring up quite the buzz lately with many big announcements for Steam, all focusing on bringing Steam to the living room. Though not what everyone was completely expecting, it seems that the new announcements are going to shake things up a bit in the world of video games. I've been watching the announcements closely and have gathered up my thoughts regarding each one, as well as my thoughts on the previously announced Family Sharing Plan.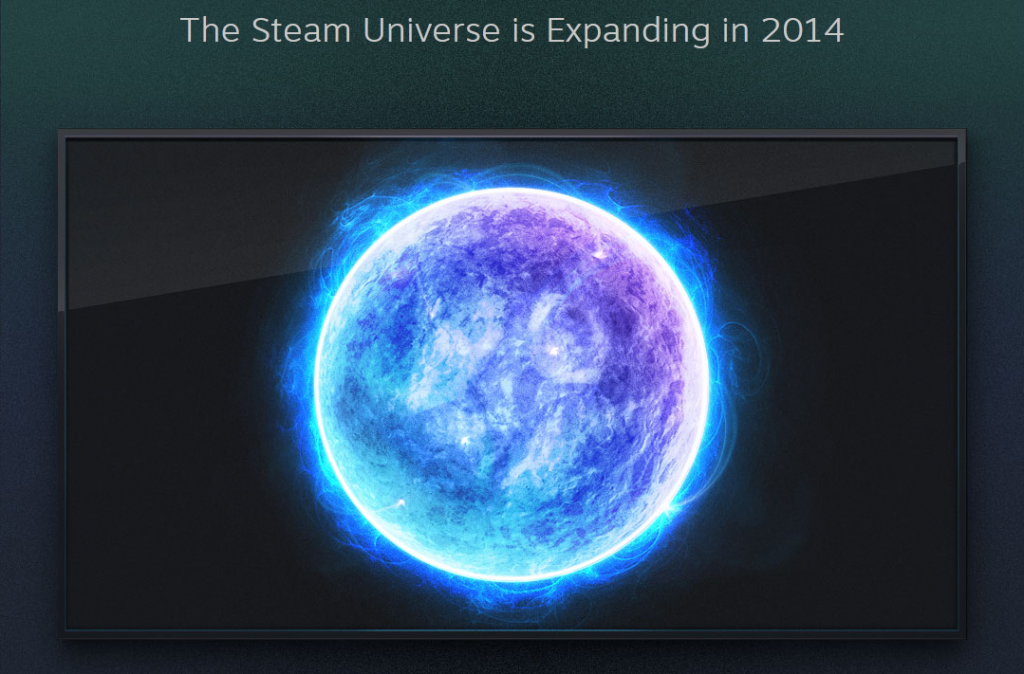 Steam Family Sharing
Valve announced this a little over two weeks ago to great interest among gamers, including those interested in the similar plan Microsoft had for the Xbox One before they reneged on their restrictive policies. Once invited into the beta,


users can authorize the use of the main account's Steam library of games for up to ten computers. They will then be able to play most games in full so long as another user is not playing a game at the same time. The main account holder will never be restricted in this sense and can play their games at any time. More information can be found here.
I believe this is a really smart move on Valve's part. Yes, it could be seen as taking Microsoft's idea, but Valve's massive storefront essentially solidifies their advantage. It's a great way for family members to share PC games without having to buy multiple keys per account. It's even a nice way of letting friends try out the game before deciding to buy it for their own unrestricted use.
Steam Living Room Announcement #1: Steam OS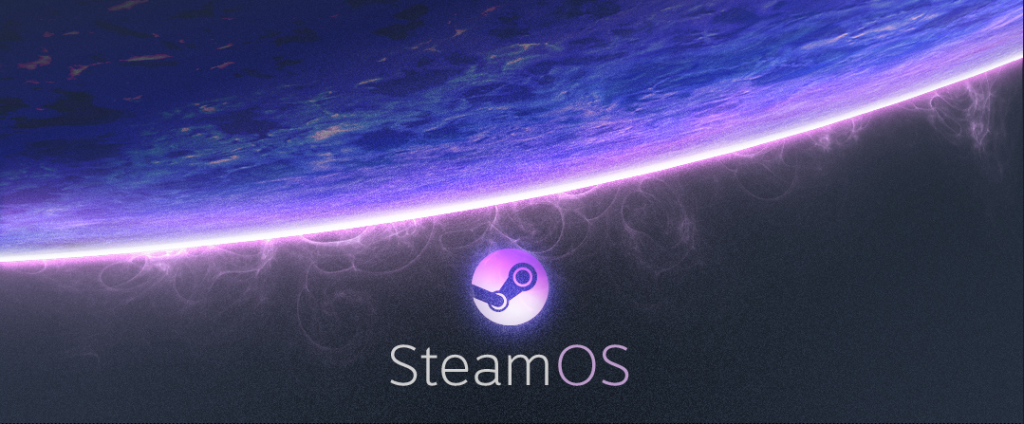 On Monday, Valve announced a new operating system designed to bring easy streaming of games on Steam to HDTV's. The simply named Steam OS will run on Linux-based architecture and be completely free to use. This also means users will have a good amount of freedom to alter and add to the operating system. In addition, Steam OS will allow video game streaming to Steam OS run machines as long as the main computer is running Steam. This means that games won't be limited to those that can run on Linux; Windows and Mac based games will be streamed right to the TV. Valve has also made it a point to introduce family settings that will allow parents to monitor what games their children can play from the main account's library. Finally, Valve is working to bring familiar media services to Steam OS which will allow users to listen to music and watch videos.
What interests me the most about Steam OS the most is the in-home streaming. With a dedicated machine in the living room running Steam OS, I would no longer need to bring my laptop and connect my HDMI cables just to play on a bigger screen. Instead, I just leave Steam on, go upstairs, and start up the living room machine! This will certainly take a load off of those with large desktop towers. The fact that users can play any game in their Steam library through the streaming method is one that I like and should give gamers relief from the fear of using Linux. Lastly, I am really interested to see what developers will do with the openness of Steam OS; the possibilities are numerous and exciting!
Steam Living Room Announcement #2: Steam Machines

Following the Steam OS announcement, Valve made their second living room announcement on Wednesday. Many believed it would be about the rumored Steam Box; however Valve took a slightly different approach with what they call Steam Machines. Simply put, Steam Machines are computers that are designed to work with Steam OS and will bring high performance and graphics without breaking the bank. As time goes on, there will be many different Steam Machines available to consumers in a variety of specifications, including the initial prototype designed by Valve. Also interesting to note is the fact that essentially everything about Steam Machines will be customizable and hackable; parts can be upgraded and replaced while Steam OS can be hacked and modified to the user's preference. Most importantly, however, Valve is giving 300 users the chance to beta test a Steam Machine in their own home. Following these steps displayed toward the bottom of the page, users will be entered into the drawing in the hopes of receiving Valve's prototype. Everyone will have a chance to enter as long as the conditions are met before October 25th.
If done correctly, Valve will become quite the competitor in the field of video game hardware. The flexibility of Steam OS and the Steam Machines themselves may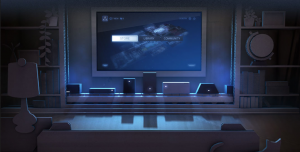 give Valve a unique upper hand against the likes of Sony, Microsoft and Nintendo. In fact, an upgradeable Steam Machine could prove to dominate the PS4 and Xbox One in terms of power and graphics as graphics cards and CPU's continue to improve! I can only hope that I will be chosen to receive a prototype! I've never used Linux and I would really be interested to see how everything works together; it would make for some very good material for The Fan!
Steam Living Room Announcement #3: The Steam Controller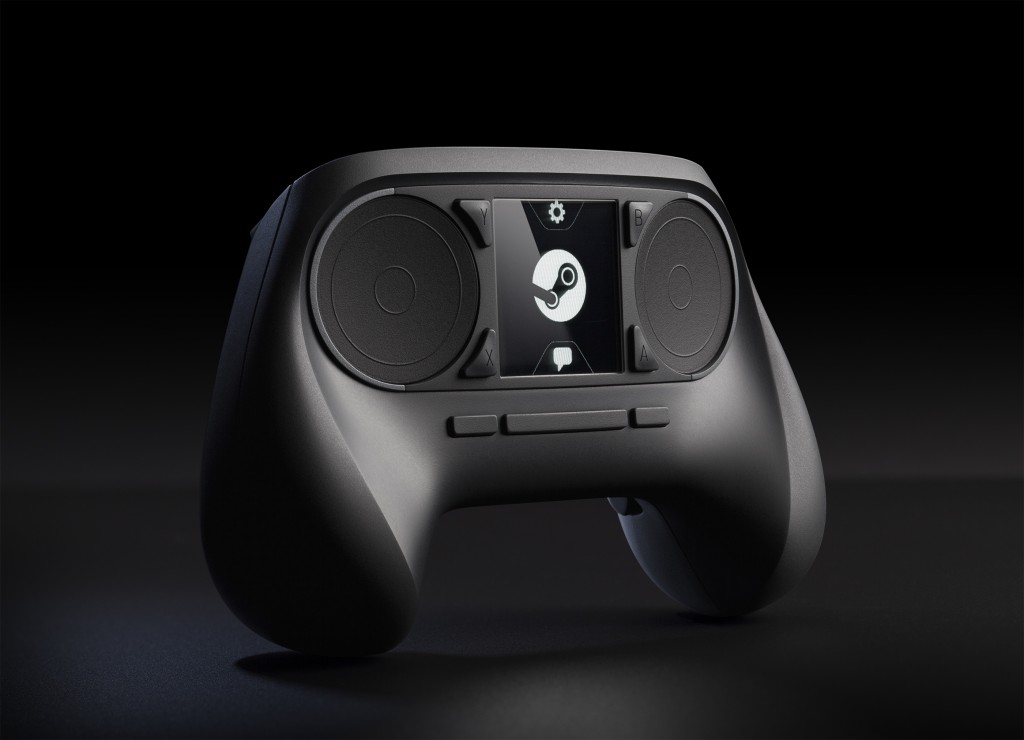 Just announced yesterday, the final announcement for the Living Room Update was revealed to be a new controller dubbed the Steam Controller. What stands out the most about this controller is the replacement of the twin thumbsticks with two trackpads.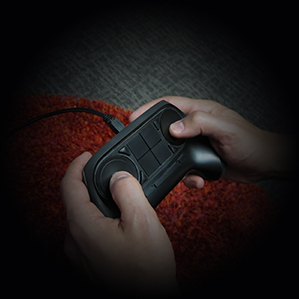 In addition, a small touch screen rests in the middle of the controller which can be programmed with 4 buttons; Valve hopes developers will customize the touch screen to include various means of control such as scrolling menus, radial dials, and more. Haptic feedback ensures that the trackpads receive the correct amount of force feedback and vibration to feel natural and responsive. The controller can be used with older games, such as Half Life, by fooling the game into thinking the Steam Controller is a mouse and keyboard. The Steam Controller is designed to be customizeable so that developers and users can add their own configurations for games they play and to add to the functionality of the controller; users can then browse through other configurations and choose one that feels most appropriate.

Though many gamers on the Internet seem to dislike the look of the Steam Controller, I believe it could be an interesting way to play games that tend to lean towards mouse and keyboard configurations.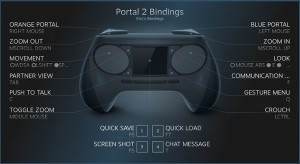 The ability to customize the controller and assign the actions you need to each of the buttons and trackpads will really allow for a more personal gaming experience. Already there is positive feedback coming from various game developers who have tried out the prototype Steam Controller; this only makes me that much more excited to see how far this new controller will go.
All in all, I am very excited to see how far Valve will go with each of these new features. Valve has shown that they are not afraid to take a risk and innovate, instead of imitating that which has stagnated; hopefully this will pay off and stir up competition between the other video game companies, ultimately improving the choices and technologies given to gamers. It's been an exciting year for video games so far, and it hopefully won't calm down anytime soon!