Posted on May 23 2013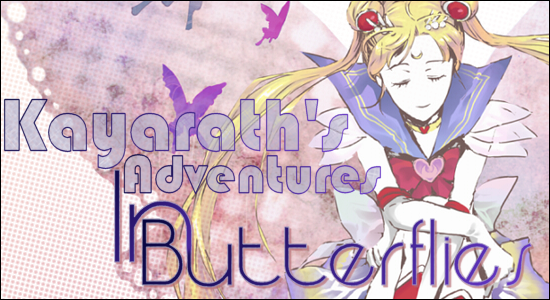 I hope you didn't miss the last Sakura Festival, did you? It's always full of cool and interesting Japanese flavored events to go to! Luckily for you there are guys like me to report this stuff. There's a Sakura Sunday 2013 picture gallery being cooked up but in the meantime let me tell you of the Madam Butterfly dinner. A joint venture of the Japan America Society of Greater Philadelphia and the Margaret Kuo restaurant family (I seriously need to think of a better word for this), a Madam Butterfly dinner is a chance to experience fine Japanese dining and opera.
According to the wiki, Madam Butterfly was at first a short story written by John Luther Long back in 1898. It seems that the book reflected American interest in Japan; making it the Original English Language manga of its day. The book got made into a play which got it made into an opera. Turns out the opera was a hit as it still one of the most performed operas today. The basic plot revolves around the relationship of an American man and a Japanese women. The man wanted a short term fling but the women is deeply in love with him. When she discovered he wasn't that in to her, tragedy ensues.
The event took place at the Margaret Kuo's restaurant in Wayne. Being presumably successful, they've expanded into four different locations dotting the Greater Philadelphia area. The Wayne location is right on Route 30; making it easy to get to but hard to notice. It was divided into a Chinese themed floor and a Japanese themed floor. Margaret Kuo is a really nice looking restaurant with art on the walls and even Japanese paper screens. If I wanted to impress a date, this place would be perfect. It's a good stage for a formal event like a Madam Butterfly dinner. In fact, one of the attendees wore a kimono and I even had to make reservations! After making use of a complementary hot towel, I was served some sake. At long last I can finally sample the quintessential Japanese alcoholic beverage!
So what is drinking sake like? It can be very pleasant or very bitter depending on how you consume it. If you seen anime characters drink it, you'll notice they quickly gulp down small amounts. I guess you're suppose to drink it like a shot. It's not the type of drink you want to have linger in your mouth as it has an intensely bitter taste. However, it also goes down very easy once you get it past your tongue. There's no aftertaste at all, making it easy to sallow. It's not too alcoholic either, seeing how I drank a bottle and didn't feel buzzed at all. However, I'm bad at judging how much alcohol you need to get drunk and I don't plan on expanding that knowledge anytime soon. I guess they didn't want to overdo it since everyone had to drive home.
As I basked in the atmosphere, the waiters presented me with dinner. It was a feast for the eyes. Japanese food is always stylish because they believe food should be as good to look at as it is to eat. It was a multi-course meal that covered all the bases. A Japanese seafood salad and and some tasty croquettes served as the appetizers. Then there was a sushi and sashimi plate because everyone expects sushi. Beef udon yaki was the main course and green tea ice cream was the desert.
As we ate, Fumiyo Batta performed for us. Mrs. Batta is an opera singer for both the Philadelphia and New York City Opera Companies. She is also a Japanese language instructor at the Japanese Language School of Philadelphia and Widener University. She is a staple of the sakura festivals, lending a great deal of support, including taking the time to do this performance.
Before every song, she would provide some exposition or an anecdote explaining the context of the piece. However, I had trouble hearing most of them and I was too shy to say anything when they asked if anyone had trouble hearing it. Her talking voice is a stark contrast from her opera singing. Her singing alone could compete volume wise with metal music. While the majority of the music was too slow paced for my liking, it also had a haunting quality to it. A certain stickiness to it. The way she sang word "Sakura" is something that is hard to forget completely.
While I did appreciate the opportunity to attend the event, I must confess that it ultimately wasn't the type of thing I liked. An hour later I was hungry and got nachos. I'm also no opera man. Still, it was a nice place. An older gentlemen recommended that I would enjoy the place more in a casual matter and he was correct. I was much happier with Margaret Kuo's going there later on a regular outing. Fumiyo Batta was also very nice, allowing me to take a picture of her. I'll be sure to see her again someday. After all, while the sakura do fall they will always bloom again. And when they bloom, she will celebrate it and I will report it. See ya next Sakura Festival…