Posted on Aug 09 2012

For those out there who haven't experienced the innovative action RPG Dragon's Dogma yet, Capcom is pleased to confirm that a brand new demo will be available from next week.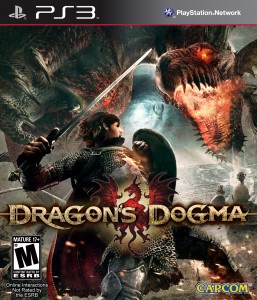 Exclusive to PlayStation 3 owners, the demo will feature the game's Prologue, access to the in-depth character customization screen before the player embarks on a quest to defeat the mighty Hydra and deliver one of its three heads to the castle. As with the original demo, players will be able to carry their character's save data into the full main game. The demo will be available from August 15th in Europe and on the North American PlayStation Store on August 21st.
Additionally, starting from today, August 9, players will be able to participate in a new competition being held on the Pawn Community website, The Gran Soren Times. Players will be able to submit in-game screenshots taken using the photo sharing feature in Dragon's Dogma into three different categories: The Fairest Maidens, The Most Dashing Gentlemen, and The Most Unique Myrmidons. Winning entries will receive exclusive avatars for PSN or Xbox Live and 18 very lucky grand prize winners – six each from Europe, North America and Japan – will have their pawns showcased in the "Special Pawn" area of the Rift. For more information be sure to check out The Gran Soren Times at http://game.capcom.co.jp/DD/en/top/
Lastly, to help new players enjoy the world of Dragon's Dogma, a title update delivering an all new 'Easy Mode' is now available on both PlayStation 3 and Xbox 360.