Posted on May 27 2012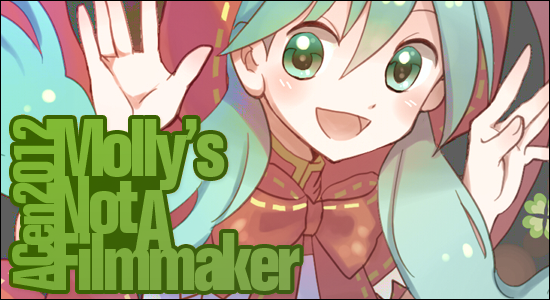 Oh, you didn't know we were at Anime Central 2012 this past April? Don't you fret, because if you missed us and the convention, we have got a little something to prove we did our job.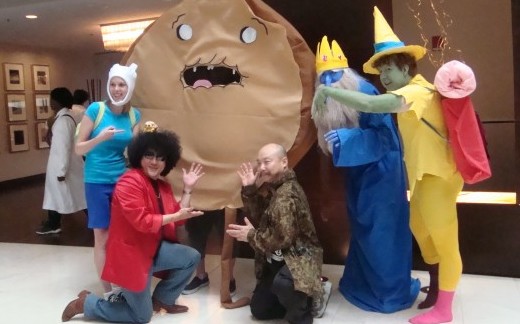 No, we didn't play ninja (not that I even know what that is), but I did manage to snag some behind-closed-press-doors footage of three popular names and a nice little bundle of photos and I, your friendly neighborhood ranter, have compiled them all here for your convenience and viewing enjoyment.
*Press regulations disallows the release of any staff-organized events in their entirety in video or audio form. For the sake of abiding by the rules (and being a general goody-two-shoes), I have only included highlights. Sorry guys, those are the rules.*
If you're looking for a wide array of talent and backgrounds, we've got quite the line up for you. I thought, for the sake being thorough and earning brownie points, I would give you a bit of insight into today's guests.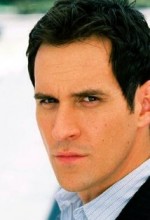 Now, I am almost entirely certain you know our first guest, the seasoned actor Travis Willingham. If not, check out Kana's 2010 Korner interview with Travis, himself. While the highlights of his career include many unforgettable roles such as Roy Mustang, Mini Skirt Army Colonal of Fullmetal Alchemist or The Hulk in the Super Hero Squad Show, but did you know he got a few shiners from Robert Duvall's fist in Secondhand Lions (New Line Cinema 2003)? Hear the whole tale in the first third of the video below!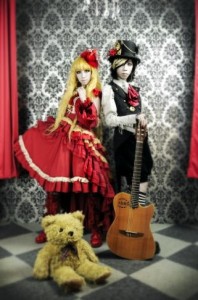 Our next guest was a special treat! A popular singer, songwriter and fashionista, Iruma Rioka, who certainly made a statement at her ACEN premier this past April. With her roots laid in classical music at the tender age of 3, she quickly took up the art of composition by the age of 6 (if I've got my facts straight). Her #1 song on iTunes is 3:00AM from her album, "Crimson Princess". Along side her guitarist and partner, Nemu, and dapper teddy bear, Honey, the trio is known for their distinctive neo-victorian, gothic-lolita style clothing. If her striking eyes don't draw you in, then maybe her music will! And remember, miracles don't make success, hard work does! (Also, be sure to check out her official website.)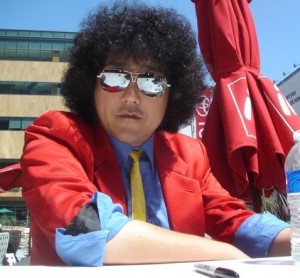 Our final guest is a regular at ACEN. You can't miss him, what with his iconic attire of a red jacket, reflective sunglasses and his mysteriously fabulous afro. That's right, we had the repeated pleasure of meeting up with Shinichi Watanabe (a.k.a. Nabeshin)! Possibly best known for his direction of the Excel Saga, Nerima Daikon Brothers (inspired in part by the "Blues Brothers" of good ol' Chi-Town), and Puni Puni Poemy, Nabeshin boasts a lengthy list of credits including Tenchi Muyo! GXP and The Wallflower. Due to his iconic persona, you can spot his likeness (and in most cases, his voice talents) as "Nabeshin" (as in Excel Saga, Poemy, and The Wallflower), "Director Watanabe" (as in Sket Dance) or simply as "NB" from Tenchi GXP. Notorious for his sense of humor among staff and press alike, his private press interviews always prove to bring about a few laughs. While I have highlights of his interview directly below for your convenience, head on over to Upcomingcons.com. for the full interview transcript!
Now, without further stalling to hopelessly divert your attention from the fact that this clip package highlights my many years of non-existent film education, here's what you actually came here to watch!
Needless to say, I am still recovering from the convention even a month later. Nonetheless, we still gave you the coverage you (and my bosses) wanted! To polish off a rather clean, though tardy, post, enjoy a few cosplay highlights from the convention floor to distract you from my crawling into a closet to hide from the impending summer heat. Enjoy the last of May, my fellow Fanatics, and I will see you here in one month's time! Happy summer!