Posted on Jun 05 2012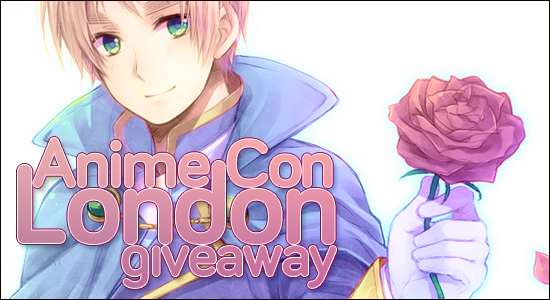 For all of our international listeners it's time we had a contest just for you! Ever wanted to attend London Anime Con? Well, here's your chance!
London Anime Con is a two-day convention held at the Rocket Complex on June 30th and July 1st in London. Going will net you the chance to meet up with fan favorites, such as ShadyVox, xthedarkone, KimonoTime and Zonic. Many other guests have been announced, and can be found featured here.
Entry into the con will cost you 15 quid for both days, but you can buy a daily Saturday or Sunday ticket for £8 and £7, respectively. If mornings aren't your thing, you can also buy nightly tickets for 3 Sterling each, which will get you into the con between 6PM and 1AM. However, if you'd like a free ticket, then below is the information you're looking for.
How To Enter
Follow and mention our official Twitter account @918thefan as well as mention @londonanimecon.
Like and post on our official Facebook wall mentioning why you want to go to London Anime Con.
Comment below on what you're excited to see at London Anime Con!
Do I have to do all those things? No! You can choose to do one, but doing all three will help increase your chances on winning. Make sure that you're following us on Twitter so we can direct message you if you win, you have messaging enabled on Facebook, and you check the e-mail you signed up with.
The giveaway ends Friday the 15th at 11:59 PM PST!