Posted on Apr 07 2012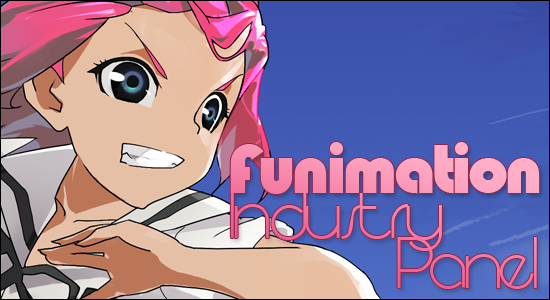 Christmas is up to his antics again over at Funimation's Industry Panel. If you're ready for the big announcements that will launch your socks off then be here at 1:00 PM PST!
Update: The live blog ended a little bit early, but we will continue to give you updates.
In addition they announced home video rights for The Future Diary.
They touched upon Shangri-La, which was a license announced at Sakura-Con the day before. They showed the opening animation.
They also announced Sankarea, which is about a romantic comedy about the undead.
The sequel to Kore Wa Zombie Desu Ka was announced for US audiences.
They also announced they have both parts of Jormungand.
They have the simulcast rights for Lupin The 3rd (the one focusing on Fujiko). They showed a clip that was made especially for the event.
This live blog is officially over! Please enjoy our Kanako Ito live blog starting at 2:30 PM PST.