Posted on Sep 13 2012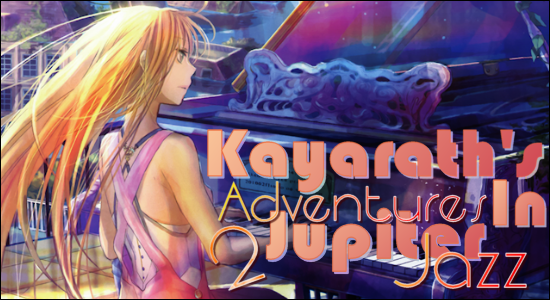 In my now ongoing series about Japanese women who play the piano, today you'll be reading about Mikako Joho. Who is she and what has she done? I honestly have no idea. Mikako Joho hasn't done any anime opening/closing songs. She hasn't released her first album, or even a first single yet. All I can say for sure is that she plays the piano and is as cute as a button! She was also a guest at Otakon 2012. Since I'm the curious type and was going to Otakon anyway, I decided to cover Mikako Joho as part of my Otakon adventures.
Any attempt to research her before hand was unfruitful because the only info I found on her was that she was a guest at Otakon (since Otakon was a while ago, some information has surfaced). She also has her own website but that wasn't helpful since it was all in Japanese. You can find an online video of her upcoming single "Kimi ga suki datta" or "I liked you" if you knew where to look. If I wanted to learn more, I would have to do that at Otakon proper.
Mikako Joho's Otakon schedule had all the essential convention duties, starting with a performance on Friday as the warm up act for VIXX. (By the way, nothing feels more unmanly then taking pictures of a Korean Boy Band surrounded by fangirls taking their own pictures. I hope you really like those VIXX pictures!!!) A part of me can only wonder how she became a guest at the largest anime convention on the east coast. People who are popular enough to carry other conventions are reduced to bit roles at Otakon; yet somehow a virtual unknown got offered a guest spot? She had to have gotten it for a reason, so I went to the concert with an open (but judgmental) mind.
All doubts to why she was there vanished as soon as started singing "Every Heart." The crowd ate it up. They loved it. They were so enthusiastic I was mortified. I thought to myself, "this is like listening to Kanashimi talk about Sony products…" Of course, I enjoyed her performance greatly as well. A strong, soulful voice combined with great piano playing will always touch my heart, and Mikako Joho brought that like Luffy brings stretchiness! It was just her sitting on a piano bench playing her heart out, with nothing getting in the way of us seeing how purely talented Mikako Joho is. Her set covered many popular anime songs including "Beautiful World" from the first Neon Genesis Evangelion movie, "Again" from Full Metal Alchemist: Brotherhood, and "Blue Bird" from Naruto. She also sang her single "Kimi ga suki datta." You have to be there, man! That's all I can say.
If you wanted to know the person behind the piano, there was a question and answer session the following day. For starters, her favorite anime is Detective Conan. Mikako Joho also talked extensively about her life, like how she started to play the piano because all of her friends played and that her first single stemmed from regret because she never confessed her feelings towards someone she liked in high school. She also mention that this was her third time in the U.S. and asked the audience to recommend sights for her to see since she never visited Baltimore before.
Mikako Joho said many things about her music. I was surprised to learn that Lady Gaga is one of her influences and that she wants to play with Nora Jones and Jamie Collins. She also discussed how Classical piano differed from Jazz piano. Classical piano requires a lot of accuracy in playing it. It's very challenging but also very fun at the same time. Jazz piano allows more freedom and you can also play it with other people. She also talked about her practice routine, which is is four hours a day, every day. On the days she has time, she'll practice for eight. Now that's pretty intense. No wonder she's so good.
Mikako Joho also answered questions about her Otakon performance and performing in general. Interestingly enough, Japanese audience will listen quietly to a performance, making it hard to figure out if they enjoyed it or not. She really enjoyed performing for an American audience, who were very energetic and cheered loudly, and waved their cell phones like light sticks. She will cherish her Otakon performance for many years.
On the last day of Otakon, she had a autograph session and held interviews with various press outfits, like me! A transcript of the interview is right below you to read at your leisure. I would like to note that I did some minor edits for the sake of readability.
Kayarath: Please tell me about your music?
Mikako Joho: So I learned the piano when I was small and ever since then I loved to play and I loved to listen to music. Now music has become a part of my career and a part of my life. I love it that people listen to the results of my work and I find it very fun that I can share my music like this.
K: How did you end up performing at Otakon?
MJ: So it was my first live performance outside of Japan. Everyone was cheering me on during the concert and even going to the extent of opening up their cellphones to make a mini glow stick and waving them for me. I fount it a very fun experience.
K: Your performance was really great. The crowd really did enjoy it. You must have really connected with them.
MJ: So at the performance, I wanted to look straight at the audience and some people were even cheering me on in Japanese! I could hear and feel everyone's passion; everyone's burning spirit and how much everyone was taking good care of me. I tried to answer all those thoughts that the crowd had so I sung with everything that I learned.
K: You covered some popular anime themes during your performance. How did you select which songs to include in your set?
Mr. Oba (Mikako Joho's manager/agent): Before hand, we checked out the animes that were the most popular in the US and out of those popular US animes we did some further research in seeing which one would best suit Miako.
K: How do you approach writing music?
MJ: When I write songs, I try to express how I feel everyday and I do so by making notes on how I feel everyday in journals and such and use them for (writing) poems. I also watch movies and drama. Rather then how I would feel, I would look towards how the main character in that movie or drama would feel. Also, when I talk with friends about love and passion, I would also reference their ideas on how they have felt.
K: So, did you get a lot of practice writing your name in English during Otakon? (I asked this because she did a good deal of autograph signing during Otakon)
MJ: (lightly laughs) Yes (note: she did practice a lot before Otakon too)
K: How can American fans learn more about you or get your music?
MJ: So you search for my website by typing MikakoJoho.com. On that site you'll find CD info, live info, and you can also find original music that I did to listen to. I also keep a blog if you would like to read about me. Feel free to do so.
K: Thank you very much for this interview.
MJ: Also, Please check my facebook account that I'll start in the future. Not now; in the future.
K: Okay, Thank you very much.
Whoever thought of getting Mikako Joho in Otakon had the right idea. She's very good at what she does and hopefully she can develop a fanbase here in America. Now if you'll excuse me, I need to start pestering Kana about getting her music on the station…
Update:
Pictures have been updated to much more prettier version! Huzzah!