Posted on Jul 13 2012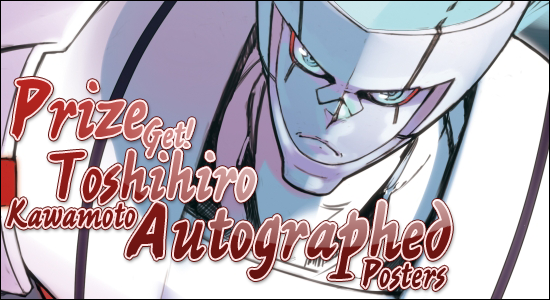 Want a chance to pick up some stellar posters signed by Studio Bones founder Toshihiro Kawamoto? Then hit the jump to find out how!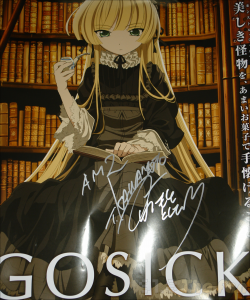 For those of you not in the know we had the honor of meeting Toshihiro Kawamoto at AM². Most Western fans know him for his work on Cowboy Bebop as a character designer, but more recently he's done work on Eureka 7: A.O. During our time with him he gave away several gorgeous posters by fighting attendees to the death in rock, paper, scissors. The posters were from shows such as GoSick and Towa No Quon where he did the character designs in both. Lastly, he signed a smaller poster of Spike from Cowboy Bebop, this specific poster was promoting the 2012 Sunrise Film Festival where they were honoring the anime.
So, now onto the important stuff? How do I win one of these?! Well, the rules are simple!
The contest is open to anyone, anywhere. You'll need to have an account with our website to enter. You can register here.
Anyone (besides staff) who comments between July 12th to August 1st will be entered to win.
You can comment on multiple articles across the site both new and old; however, excessive spamming will ban you from the contest.
Three winners will be chosen at random and sent an e-mail with further instructions on how to receive their prize on August 2nd.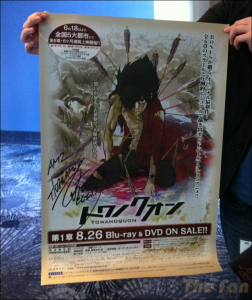 Best of luck to all you Fanatics out there! Make sure to check out our interview with Toshihiro Kawamoto (commenting there might be worth double, hint hint).
As always thank you for supporting 91.8 The Fan and allowing us the opportunity to hold contests like this. Keep on the look-out for more convention coverage such as our interviews with Hiroshi Nagahama and Sixh. We also have more contests in store before the summer time is over!