Posted on May 22 2012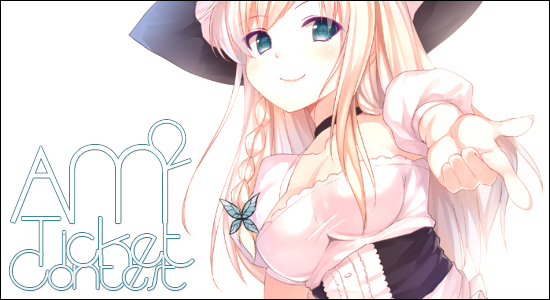 Your eyes do not deceive you! 91.8 The Fan is giving away four one-day passports for one of Anaheim's most anticipated conventions of the year.
AM² is a three day convention held at the Anaheim Convention Center on June 15th to June 17th in Anaheim, California. Fans will get the chance to meet and interact with their favorite English voice actors such as Quinton Flynn, Tara Strong, and Andrea Libman. Other currently announced guests are iconic names in the anime industry such as the founder of Studio BONES, Toshihiro Kawamoto as well as the director of Mushishi, Hiroshi Nagahama.
AM² is a free convention where everyone can attend, but fans who want the best experience will want to get their hands on a passport. Passports act as sort of a fast pass and will get you optimal seating for certain events, access to concerts, as well as entrance into Guest Of Honor Meet & Greets. If you'd like to get your hands on a passport for your convention experience then read the instructions on how to enter below.
How To Enter
Follow and mention our official Twitter account @918thefan.
Like and post on our official Facebook wall.
Comment below on what you're excited to see at AM²!
Do I have to do all those things? No! You can choose to do one, but doing all three will help increase your chances on winning. Make sure that you're following us on Twitter so we can direct message you if you win, you have messaging enabled on Facebook, and you check the e-mail you signed up with.
The giveaway ends Saturday at 11:59 PM PST!