Posted on Aug 07 2011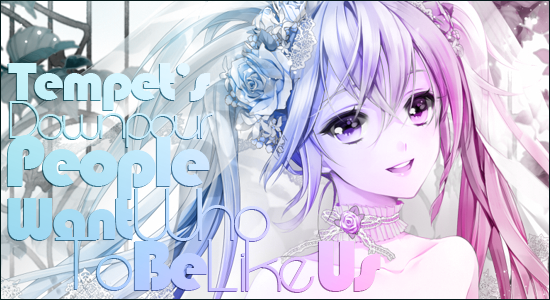 With the recent rise of nerd-power, interesting trends have begun taking place revolving around us. Yes, us: the not-so-little community that eats, drinks and breathes anime. Though we're still far from the mainstream's consciousness, other underground groups have begun openly embracing the programs we have sold our collective right arm for.
But it's not just the squishy nerds who have embraced our fandom. Apparently hipsters, and other classes that strive for "super-nerdiness" to fight the mainstream, read manga.
As of late, there's been a shift in the definition of the word "cool." For example, a popular status people try to attain is the "cool nerd," oxymoronic as it is. According to a friend of mine from his social observations, hipsters and other such social classes think it is "edgy" to read manga. Of course, the poor souls only know the most generic comics like Naruto and Bleach, though I'm relatively certain that it goes against hipster rules to educates one's self any deeper than the absolute basics: that's too mainstream.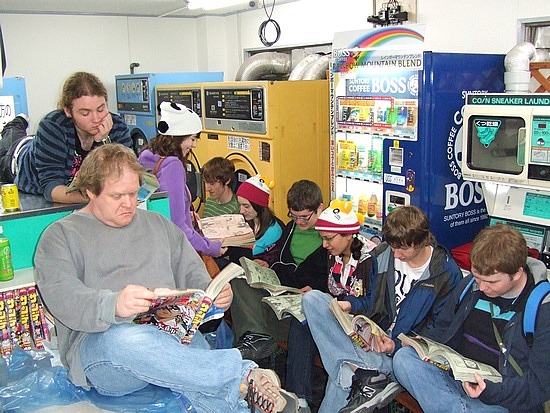 What about other underground groups? Furries are self-proclaimed fans of Cowboy Bebop and Dance Dance Revolution. My friend explained to me that it's all part of the furry culture.
To make matters even more fascinating, when I attended the local furry convention this year, I sat in on a lecture about Japan's relevance to furries. You know catgirls and mascot creatures from your favorite 90's anime? How about Inuyasha? They're all linked to a long-running anthropomorphic culture/mythology that Japan has been celebrating since before Christianity. So does that mean we're copying furries?
This isn't just about people emulating us: has anyone noticed Toyota's new marketing mascot: Hatsune Miku.? That's right — the classic car company has decided to adopt the super-popular Vocaloid to enhance sales with the Corolla.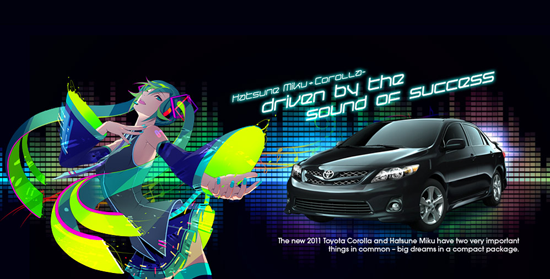 Toyota used a series of commercials as well as a flashmob that performed a dance routine to the song "The World is Mine" in the streets of a U.S. city (probably New York). Watch the videos here. Even if you don't necessarily agree with it, it's worth a view. They put effort forth to draw attention to a Japanese superstar idol, even going so far as to have an American director call her "Miku-chan." The entire campaign is a combination of sweet and grating, which I find incredibly effective: like watching a dog put forth a considerable effort to fetch a frisbee, only to bring back a stick — it's still perfectly useful and I'm grateful for the dog's resourcefulness.
Ask yourselves this: is all this attention a bad thing? How can it be that our little (huge) underground culture is being embraced by so many different types of people and yet our parents still have no clue? And what about those "fans" who don't follow through the fandom up to our standards?
I'll be the first to admit that I'm honored that so many people recognize anime for what it is: something meant to be enjoyed and obsessed over. I'm glad Toyota is marketing cars to us and I'm glad hipsters think we're edgy, even if we're soft like putty.
Our goal, I think, should be to educate these newbies the way our senpai educated us: introduce people to better shows, teach them bits about the Japanese culture and accept the level of learning that they are capable of. You can't expect them to be geniuses like us, after all.