Posted on Jul 17 2011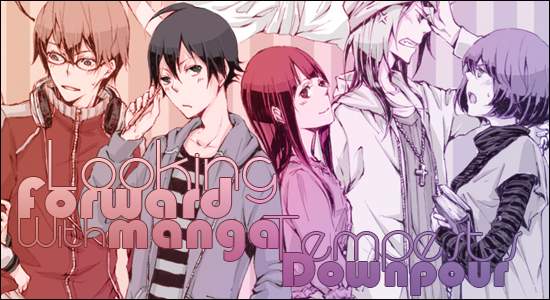 Tokyopop, America's biggest manga publishing company, is gone. We have no reassurance as to who will take over all of their old titles. But there's a silver lining amidst these storm-clouds.
With a titan like Tokyopop gone, the smaller publishing companies get the chance to shine. Viz is the biggest contender for shonen manga, and already has quite library with titles like Naruto and Bleach. The company is also responsible for bringing the monthly Shonen Jump and Shojo Beat to the public.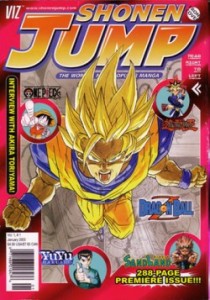 An issue of Shounen Jump magazine.
Del-Rey and Yen Press seem to be rising in the ranks. Every time I visit a book store and pick a title off the shelf (that isn't yaoi) it winds up being from either of these companies. It can be pretty reassuring to find that a title seemingly typical of Tokyopop, like Spice & Wolf, is published by Yen Press.
Vertical specializes in a variety of Japanese books from cooking to losing weight. Vertical bought the rights to GTO (Great Teacher Onizuka) and is continuing where Tokyopop left off. The company offers titles Chi's Sweet Home and Osamu Tezuka's Dororo, which won the 2009 Eisner Award.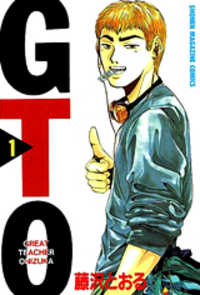 Volume 1 of GTO.
Seven Seas Entertainment is rising through the ranks with offers of Afro Samurai and Venus Versus Virus. The company sports a wide array of original manga as well as some popular imports.
DMI (NSFW) offers a mix of manga that caught me off-guard: at first, the site shows a large collection of different yaoi series. Upon closer inspection, titles like Berserk, Trigun and Hellsing can be found. Those three titles were co-published with Dark Horse. For years Dark Horse has been publishing popular Star Wars, Hellboy, Buffy and Conan comics. More recently, Dark Horse came into manga publishing with offers like those mentioned above, as well as Neon Genesis Evangelion Apocalypse. Recently, Dark Horse began advertising former Tokyopop titles Magic Knight Rayearth and Oh My Goddess!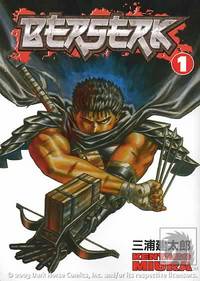 The first volume of Berserk.
DGM brings more lesser-known titles to the U.S., backed up by a King of Fighters manga, a Rah-Xephon novel and more. The site also promotes a $2 manga outlet. Infinity Studios doesn't have a website, but Anime News Network offers a list of its titles.
Aurora (NSFW) seems to have its gears set towards Shojo manga as well as $5 manga. Yaoi Press press offers exactly what it sounds like, while ALC publishes yuri geared towards women. Fantagraphics publishes Wandering Son, a story of two transgendered children, though the company specializes in American classics like the Peanuts.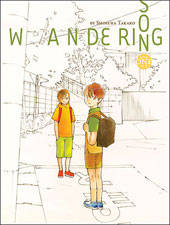 Wandering Son, a manga offered by Fantagraphics.
Some old ones we will miss:
ADV Manga
CMX Manga (presented by DC Comics)
Go! Comi