Posted on Apr 08 2011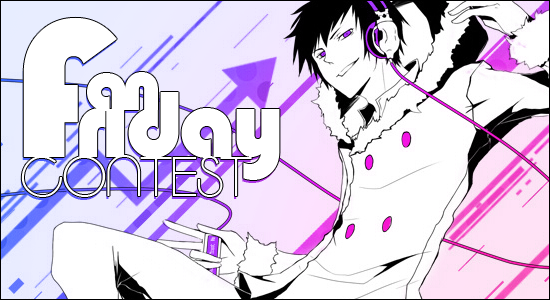 Know what's great about Fridays? Other than the fact that you party twice and have four times the fun, you also get to see your own work on 91.8 The Fan. How awesome is that?
Don't answer that, we already know it's super freakin' awesome!
So we got to thinking, what would make Fridays even more awesome? Not really all that much, it turns out, but we came up with probably one of the only things that could. Giving away a Part 1 DVD box-set of Durarara!!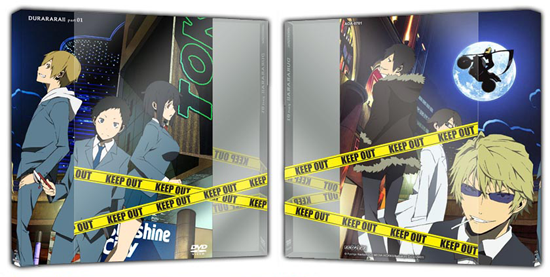 Win this shizz, yo
I know what you're thinking; "Holy mother of Raptor-Jesus, I want me that DVD! What do I do to win it, Kibs?!"

Well, I'll tell you, my eccentric friend, the rules are simple: All you have to do is submit Fan Friday posts. Seriously, that's it! Every Friday between now and 12:00 AM – Friday, April 29th (which is the deadline, by the way) the 91.8 staff will be picking their favorite Fan Friday post, and it will go up as the Fan Friday post! Then, on Saturday, April 30th we will hold a vote on the website, where you, the readers, get to choose from the top 3 Fan Friday entries!
You may be thinking; "That's dandy, Kibs, but I'm confused, I've never submitted something for Fan Friday, what do I do and how do I do it?"

Well, that's simple. Make some #&%$ up! Want to review an anime? Sure, want to write an article on something Anime related? Go ahead? Want to draw a picture showing just how handsome and muscular I am? You'll probably get my vote! Anything from fanfics to song covers, as long as it's related to 91.8 The Fan, Anime, Manga, or Asian Music, it's good. Once you've made up your mind and decided to do something, wrap it up all pretty in an e-mail and send it off to me at Kibs(at)918thefan.com (take that, spambots!).
Remember, though, keep it PG-13. No hardcore Hentai, or 4-letter-words. While none of these things really bother the staff, we can't really go posting it up on the website. This should also go without saying, but keep it legal. If you want to review an anime, you'd better own the DVDs. Anything we find that is obviously downloaded, or has fansubs will be rejected, and you'll be barred from the competition. Also, we'll tell your mother and she will be disappointed. Try living with that!
One more thing I should mention! You don't have a limited number of entries, if you can pump out 10 submissions in a week, go for it, but it's not about quantity, it's about quality! Don't just wait until the end to submit one, try to submit at least one entry per week so you'll be in the running all 3 times!
Don't care about the contest, and want the DVDs anyway? You can go ahead and head over to The Official Durarara!! USA Website, and pick up a copy for yourself. I'd highly suggest doing so, and while you're at it, thank them for making this contest possible!
Now for some legal crap!

By submitting your content to 91.8 The Fan, you agree to waive all rights to said content and allow 91.8 The Fan to post it on the internet where people might laugh at what you wrote and make fun of you.
Good luck, and Godspeed!