Posted on Mar 22 2009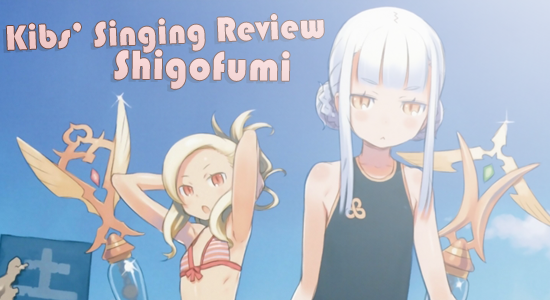 Today, at the request of Sandgolem, Kibs sings his review of Shigofumi.

Lyrics:
This is a message, they wrote you a note here: "Please Forgive"
It's hard to understand just why I came here
This was their dying…their dying wish was to confess
All the things they could not say before it was too late…
There's no point in crying for you long lost lover
As long as you remember that your love was so pure.
Now your mourning is done, let me show you my gun
All you people who are still alive.
I'm pretty angry, I'll have to admit I was quite pissed
When you used me for all of your writing.
It tore me to pieces, I got a new personality.
But then, of course, she got real mad, and then she kind of shot you.
Now five points of data I would like to give you:
Animation was good, and the soundtrack was too.
The story was fun, characters number one.
Overall I can say it's a five.