Posted on Nov 17 2009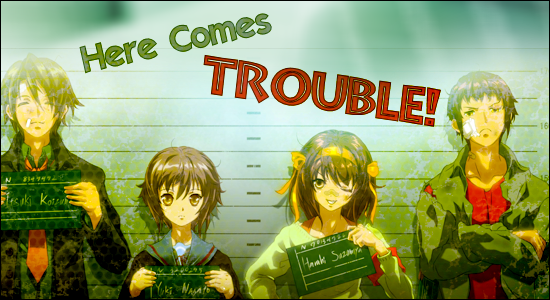 Dear Fans,
I regret to inform you that 91.8 The Fan has been subjected to thievery. I would like to state sincerely that I am honored by all the letters we received warning us of possible copyright infringement. This message is to state that we do indeed know, and that while we are grateful to our readers for filling our inboxes that there is no reason to send any more messages as we are aware.
We would also like to encourage our users to let this issue go. While our visitors are free to post whatever they wish on the internet, we would like to respectably request that all content that involves bashing said parties or insulting them is not supported by 91.8 The Fan. Any text, audio, or video files that we find including such behavior will be sent an inquiry of removal, though the choice of whether said content will be removed is up to the choice of the user in question. If you feel the need to state your opinion then please feel free to contact the owners of the site on our Contact page. We will not provide any other information concerning the party who acted against us, but we will address any of your concerns.
91.8 The Fan as a business refuses to use the name of the site in question in this post, and feels that any comments that choose to link to this website will not benefit us as it is advertisement towards our competition. Any comments deciding to take such an action will be edited or removed.
All in all, we would just like to remind you that this is the only site on the internet that provides a 24/7 live radio station featuring anime (with actual DJs all the time!), anime news in a video format every weekday, and the first legal, streaming directory.
We have not given permission to any parties to use the format, data, or coding for our directory. We hope that when the new and improved directory is released that users will enjoy the first full-fledged content that they can help us edit, the comprehensive information dedicated to every anime on said directory, and various other features. This certain upgrade has been in the planning for several months, and as such we have strived to make this one of the best features in 91.8 The Fan's new era. As such, any copy-cats should not be associated under our name.
On an entirely different note, we would also like our visitors to know that we are no longer associated with Glass Reflections, OVA 101, or Anime Dissection or their respective owners Arkada and Professor Otaku. We will not be posting anymore of their content, and we are not operating with them what so ever. As such, any videos they release on their own time is not a 91.8 The Fan production and should not be treated like one.
Sincerely,
Kanashimi
General Manager
P.S. Thank you all for your support! <3 P.P.S. – It has recently come to our attention that the offending party in question has attempted to belittle, or mock us in their pursuit of success by flaunting the image used for the banner of this post as their header. We would like to inform you all that we are not only amused by this, as they have just made a small connection as to their identity, (which we still withhold use of), but we also view this as a Freudian admission of guilt, and would like to extend a hand of gratitude toward the alleged offender for showing us that you do, in fact, care. So long, and thanks for all the hits.