Posted on Jun 16 2016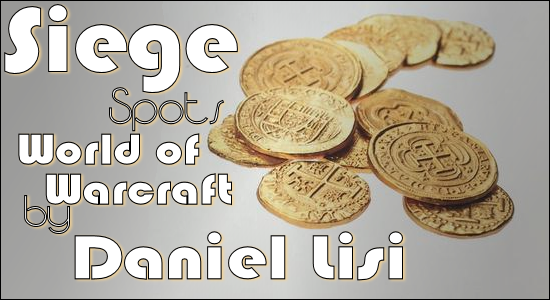 World of Warcraft is the second book I've read in the Boss Fight Books line, and it's a product of their third successful Kickstarter. Yeah, three of them. Like many of the other books in the series, it's a deep dive into its game, talking about it from a beautiful mix of objective and subjective perspectives, and I love it.
The first Boss Fight Book I read was Spelunky, which was written directly by the main developer on Spelunky, Derek Yu. That book was simply a masterpiece in my eyes. A wonderful dive into the development of Spelunky and the decisions made. It definitely set the bar high for this one, but I knew that World of Warcraft would be a different beast altogether. Spelunky is the only book in the series written by one of the game's developers as far as I can tell. And Spelunky this book is not. And that's not bad.
This book is told from the point of view of the author, a World of Warcraft player, one very absorbed in the game. A self-described former WoW addict, Daniel Lisi goes in depth into his reason for his vice, touching on the power and sense of belonging that WoW gave. It's a deeply personal story, one that's easy to get engrossed in.
It's tempting when writing about World of Warcraft for writers to focus on just the positives of the game, or to focus on the grim social separation that comes from it. Lisi is not shy in talking about his pain and mistakes, but the story isn't all gloom. He does a great job weaving from good to bad, weaving from his addictive behavior to the friends he made, jumping from the love he experienced and the high divorce rates of WoW players. The style is one that really appeals to me. It's not cold and clinical, and it's not condescending. It's as if Daniel is just talking to you in text, telling you about World of Warcraft. Not painting a picture or selling a viewpoint, but just telling you how it happens. I'm seriously hooked on these books for exactly that reason. They're easy to read and simply enjoyable.
I can't speak to the build quality of the World of Warcraft book directly (I was given a digital copy by Boss Fight Books for review), but I have a physical copy of the Spelunky book that I can talk about. These books are small and squarish, and they feel good in the hand. They're shaped a lot like a book you'd keep bedside or in the bathroom, and they definitely fit well on a nightstand. The whole series sits together to form a cohesive set even across all their series, and that's something I love about these books. Odds are I'll end up picking up a physical copy of this one just because these books look so good beside each other.
In my experience between these two Boss Fight Books, I know I'm hooked. I'm going to have to dive into the whole series now. The personal tone marries conversation and fact in a way I haven't seen a non-fiction book manage. In my opinion, these books are worth a look. If you've never played WoW, you'll get a deeply personal experience of someone who is ready to walk you through it. And if you have played it, maybe this book will resonate with you even more.
You can preorder World of Warcraft by Daniel Lisi at the Boss Fight Books website, in both physical copy and eBook form. Thanks again to Boss Fight Books for the advance eBook copy for review!