Posted on Jul 01 2011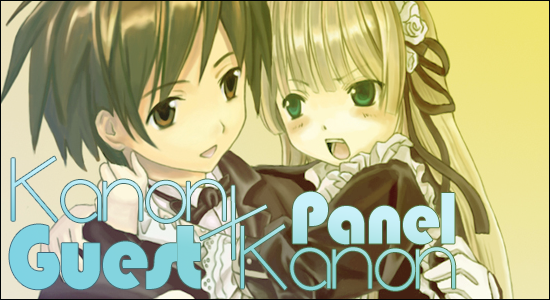 Kanon Wakeshima meets An Cafe's Kanon in this collaborative panel happening only at AM². For the scoop on what's happening as it is make sure to be here at 1:30 PM PST!
If you're a Fanatic then make sure to keep your eyes peeled for footage of this event!