A man chooses, a slave obeys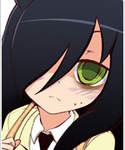 Join Date: Feb 2011
Location: In my own little planet
Posts: 441
Rep Power:
0

Hello ones again I'm finally back
---
Hello again friends, due to personal problems I had I left "The fan" without telling why, and I was due to me having personal problems such as lack of money working non stop among others but after about 2 almost 3 years I finally was able to get my self back together.

I recently finally was able to get a PS4, Xbox One and a gaming laptop, which I plan to used for a gaming experience I been lacking for a long time now!!! Any how I wish you see how everyone it's doing and to hopefully help you guys out!!!

This Cheflelouch and nice to see you once again.
______________________
To live is... To lose whatever has not bean chosen

Proud to be MEXICAN