iStalk Christmas Hiatus 2015 - 12-07-2015 01:00 PM
---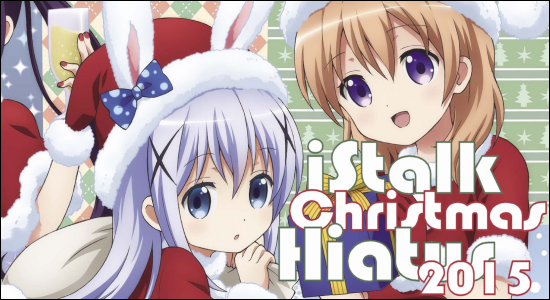 Yo, Elk here! It's that time of year again, when stockings, mistletoe, and wallscrolls of anime girls glad in red and white are hung. The Christmas season!

And so, we're hanging up our iStalk hats for a while to focus on other things. Friends, family, and wrapping and unwrapping presents to name a few. We'll be back in the new year though, so keep you eyes peeled (or unpeeled. Peeling your eyes sounds on comfortable…) ofr more 91.8 The Fan goodness, and as allways. Keep it tuned to 91.8 The Fan!
Oh, and Santa, if you're watching, or listening (and I know you are, checking that list) make sure to mark me down as good, and bring lots of cool presents.
Original Post
______________________
[center][sigpic][/sigpic][/center]